WHY MORE BUSINESSES ARE CHOOSING INDEPENDENT AGENTS INSTEAD OF DIRECT REPS TO ACQUIRE TELECOMMUNICATIONS SERVICES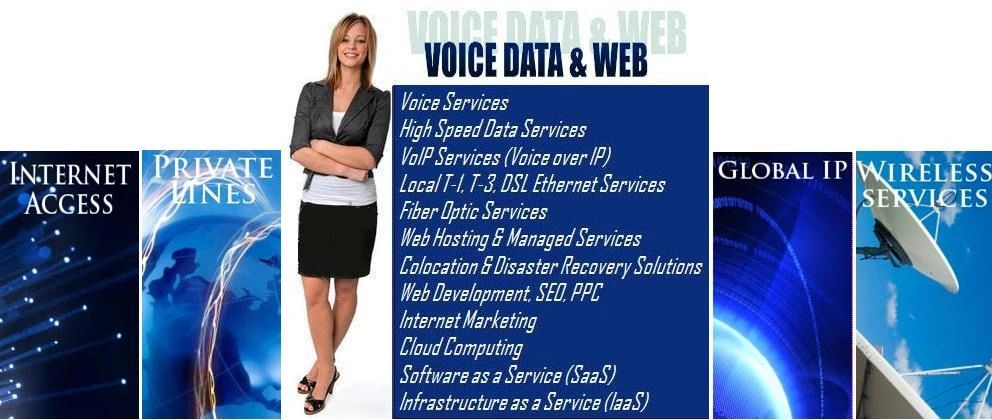 Mergers and Acquisitions Sales is a high turnover profession. Mergers and acquisitions make it highly unlikely that your original direct sales rep will still be there to assist you within a year. By using an Independent Telecom Agent, you can be sure that, regardless of continued merger activity or bankruptcies, your Agent will not be laid off or fired and will continue to have the same contact phone number and email address. They will continue to supply all of the options you need.
Single Point of Contact Single Point of Contact – SAVE TIME. Whether your Independent Telecom Agent recommends a single carrier solution or a multi-carrier solution, you still have a single point of contact to deal with who knows your account best. The number of appointments with different carriers you have to schedule could easily reach up to a dozen before an educated decision is made for your telecom solutions. A qualified Independent Telecom Agent can evaluate your company's needs in a single meeting.
Person who understands your company Your Independent Telecom Agent acts as an assistant buyer once he/she understands your business needs and preferences.
You get to hear the truth! When you use an experienced Independent Telecom Agent, you tap into the wealth of knowledge and experience of someone who has been in the field for many years, working with multiple carriers. Your agent can tell you how the carriers really perform - who has the most reliable network - which has billing problems - who is going bankrupt and who can make the desired install date? Why would you want to repeat that process every couple of years?
Unbiased opinion of multiple carriers and their product lines Since most carriers have gone to term agreements, it's key to get set up with a carrier that can move with your needs. Do they have MPLS? Do they do SIP trunking? Can they offer an IP-VPN solution for your remote sites? Your Independent Telecom Agent knows the carriers' products and limitations, and can put you in the right solution.

Agents are invested in your success long term. Independent Telecom Agents are commission only, and residual based, earning a small percentage of the monthly bill. There is no motivation for a direct representative to speak to you again after you sign. You are directed to deal with the carriers call center. However Independent Telecom Agent's goal is to build a book of business of satisfied customers with minimal issues. They have EVERY motivation to assist you in solving any service issues that you may ever have. A good Independent Telecom Agent becomes part of your team, allowing you to take care of your business.
They don't have a quota. It is very common for Independent Telecom Agents to uncover up to 10-20% of pure fluff on your bill during the auditing process. Direct representatives have a quota to make and will often sell you what is good for them, not what is good for you. Top Independent Telecom Agents, almost without exception; do not carry quotas and tend to be "solutions oriented" rather than to be motivated only by quotas.
Extra Incentives and Promotions. Independent Telecom Agents are typically more knowledgeable, better trained, and set proper expectations with the clients. Agent channels often have promotions or incentives for the customer that the direct agent hasn't been given. If the direct representatives have promotions available, they are often compensated extra if they do not use them. Their clients tend to remain clients longer, and it is more cost effective for the carriers to deal with Agents.
Same Standard Pricing is used in the Agent Channel and the direct channel. For large projects, special pricing is available to both Agent and direct channels at the same amounts. It's an incredible model that helps the customer and agent win, and insures all clients are treated equally.

Next Generation Technology Independent Telecom Agents will typically be better versed in MPLS, IP-VPN, VOIP, hosted solutions, call center applications, and SIP technologies since they need to understand multiple carriers' offerings and have attended their trainings. Direct representatives may not have the overall understanding of all that is coming with new technology.

10 REASONS WHY BUSINESS TELECOM INSTALLATIONS FAIL