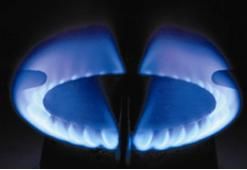 Natural Gas is a vital component of the world's supply of energy. It is one of the cleanest, safest, and most useful of all energy sources. Despite its importance, however, there are many misconceptions about natural gas. For instance, the word 'gas' itself has a variety of different uses, and meanings. When we fuel our car, we put 'gas' in it. However, the gasoline that goes into your vehicle, while a fossil fuel itself, is very different from natural gas.
The 'gas' in the common barbecue is actually propane, which, while closely associated and commonly found in natural gas, is not really natural gas itself. While commonly grouped in with other fossil fuels and sources of energy, there are many characteristics of natural gas that make it unique.
Click Here
for a bit of background information about natural gas, what exactly it is, how it is formed, and how it is found in nature.