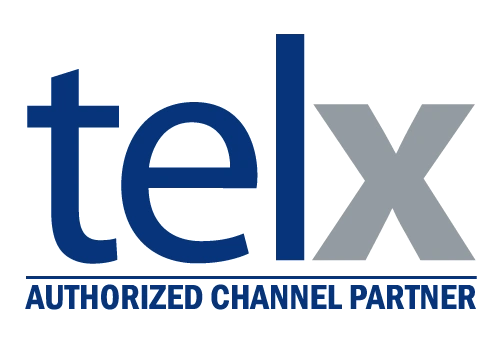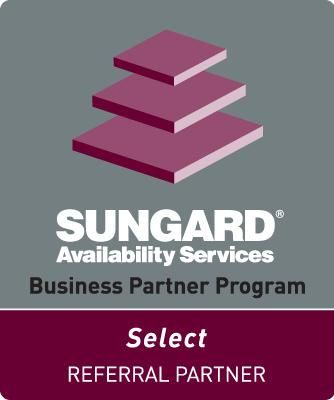 CARRIERS AND SWEET-SPOT PRODUCTS
AboveNet Ethernet, Fiber, Waves, DIA, PTP, and DS3 or Above
ACC Business Local PRI, DIA, PTP, and MPLS
ADTRAN VoIP communications platforms

Airband Wireless DIA and Wireless Metro E
Airespring Local PRI, DIA, SIP, and LD
AT&T Wireless Wireless, Data, Tablets, Internet Devices, Mobile Hotspots, USB Modems
Broadvox SIP, Local, and LD
Bullseye Local, LD, and DIA
Business Only Broadband Metro Ethernet Data
CBeyond IA T1, Cloud PBX
CenturyLink Channel Alliance (Qwest Legacy) Local, LD, DIA, MPLS, PTP, IA T1, International, and COLO
CenturyLink Sprint Local, LD, DIA, and Ethernet
Charter Cable Internet, Ethernet DIA, Ethernet Private Line, POTS lines, and TV
Comcast Business Class Business Class Internet, Business Class Voice, PRI, TV, Metro E
EarthLink Business
(Also New Edge & One Comm) MPLS, T-1, DSL, Local, LD, DIA, PTP, and IP VPN
Ernest POTS, PRI, Data
First Comm Local PRI, DIA, PTP, MPLS, and IA T1 in LATA 358 ONLY
Global Crossing Local PRI, DIA, LD, MPLS, InterLATA PTP, International, SIP, and Conferencing
Granite Nationwide POTS
Hughes Satellite Internet
Intercall Conferencing
Level 3 (also Global Crossing) Ethernet, Fiber, Waves, DIA, PTP, and DS3 or Above, Local PRI, LD, MPLS, InterLATA PTP, International, SIP, and Conferencing
Masergy Global MPLS, SIP Origination and Termination
Megapath DSL, Cable, T1
MetTel POTS, PRI, DIA, PTP, MPLS
Netwolves Global Data, DIA, MPLS, PTP, DSL, Cable, SW and DED LD
Nitel DIA, Ethernet, MPLS, and PTP
Opex/Total Call Switched & Dedicated LD, DIA, SIP, and Reservation less Conference Calling
Smoothstone Hosted IP Unified Communications, SIP Trunking, MPLS, Internet T1 – OC-48
Sprint Wireless Wireless, Data, Tablets, Internet Devices, Mobile Hotspots, USB Modems
Telepacific Local PRI, DIA T1, Ethernet, PTP, MPLS (CA NV ONLY)
Telnes Voice and Data Services
Time Warner Cable Cable Internet, Ethernet DIA, and Metro E PTP IntraLATA
TW Telecom Local, LD, DIA, MPLS, PTP, and COLO
US Signal DIA, Ethernet, MPLS, and PTP
Windstream (also formerly Paetec) Local PRI, LD, DIA, PTP, MPLS, IA T1, Ethernet and COLO
Verizon Business IP Voice, Local Voice, Cloud IT, Data Center,Internet, Private WAN
Verizon Wireless Wireless, Data, Tablets, Internet Devices, Mobile Hotspots, USB Modems
XO Local, LD, DIA, Ethernet, MPLS, PTP, and COLO

VERIZON
Verizon Communications Inc
. (Verizon) is a provider of communications services. The Company has two primary segments: Domestic Wireless and Wireline. Domestic Wireless's products and services include wireless voice, data services and other value-added services and equipment sales across the United States. Wireline's communications services include voice, Internet access, broadband video and data, next generation Internet protocol (IP) network services, network access, long distance and other services. It provides these services to consumers, carriers, businesses and government customers both in the United States and internationally in 150 countries. In August 2008, Verizon announced that Verizon Wireless, a joint venture of the Company and Vodafone Group Plc, had completed its purchase of Rural Cellular Corporation, doing business as Unicel. In January 2009, Verizon Wireless completed its acquisition of Alltel Corporation from Atlantis Holdings LLC.
VERIZON Ethernet Services
LAN Service (E-LAN)

Verizon E-LAN is a multipoint-to-multipoint bridging service designed for any-to-any connectivity between your dedicated ports. It is provisioned over fiber optics between your premises and serving wire center and connects subscriber locations at native LAN speeds of 10 Mbps, 100 Mbps and 1 Gbps.
Consider E-LAN if your business requires metro any-to-any connectivity at native LAN speeds.
Features:
* Is configured by connecting customer user network interfaces (UNIs) with one multipoint-to-multipoint Ethernet virtual connection (EVC) or virtual LAN (VLAN)
* Provides full port speed with two class of service (CoS) options — standard and real time
* Is ideal for intracompany voice and LAN-to-LAN data applications
* Is suitable for metro LAN interconnectivity
* Allows you to control your own VLANs and Layer 2 protocols
Ethernet Virtual Private Line (EVPL)
Verizon EVPL is an all-fiber-optic network service that connects subscriber locations at native LAN speeds. EVPL uses point-to-point Ethernet virtual connections (EVCs) to define site-to-site connections.
Consider EVPL if you need converged, high-speed, point-to-point connectivity.
Features:
* Can be configured to support multiple EVCs to enable hub and spoke configuration
* Supports a wide variety of EVC bandwidth options so you can incrementally scale bandwidth to meet your growing network requirements
* Offers EVCs in 1 Mbps increments from 1–10 Mbps, 10 Mbps increments from 10–100 Mbps and 100 Mbps increments from 100–1000 Mbps
* Allows you to purchase and provision only what you need, then scale bandwidth as your network requirements grow
* Offers predictable performance for customer applications
* Is ideal for converging real-time voice, video and data
* Provides three metro class of service (CoS) options — basic, priority data and real time
Ethernet Private Line (EPL)
Verizon EPL is a fully managed, high-bandwidth, point-to-point transport service for Ethernet frames.
Consider EPL if your business requires a secure, dedicated end-to-end LAN interconnectivity solution.
Features:
* Is provisioned over next-generation SONET infrastructure
* Delivers metro LAN and WAN connectivity for point-to-point high-speed transport
* Offers speeds from 10 Mbps to full-rate gigabit for metro (intraLATA) and national (interLATA) applications, as available
* Provides carrier-grade, reliable, high-bandwidth data center connectivity for business continuity and disaster recovery solutions
* Allows you to control your routings with your equipment
* Offers dedicated, fully managed service from a single, reliable source with an extensive nationwide presence
US Signal
About Us
Network
The US Signal debt-free, fiber optic network is one of the largest, fully deployed networks in the Midwest, covering Illinois, Indiana, Michigan, Ohio, Wisconsin and Missouri. With over 12,000 miles of lit fiber and metro rings in 23 strategic tier-one, tier-two and tier-three markets, the US Signal optical backbone features Cisco Systems Dense Wave Division Multiplexing (DWDM) technology and is designed with a SONET, redundant architecture. All of US Signal's services are delivered over this protected network to ensure resiliency, flexibility and scalability. Our around-the-clock surveillance also provides additional security and confidence. US Signal's performance guarantee ensures quality service and dependable issue resolution to protect your profitability and vital customer relationships.

History
US Signal's fiber network was built between 1998 and 2000, when the company's management owned US Xchange, a facilities-based competitive local exchange carrier headquartered in Grand Rapids, Michigan. Prior to that date, the owners of US Signal also successfully launched and operated Teledial Inc. and City Signal, Inc. Both companies were facilities based fiber optic networks operating in the South, West and Midwest regions of the United States. US Signal Company was established in 2000 with the vision of becoming a full-service, fiber optic provider offering carrier class service to carrier, wholesale and retail customers. US Signal has continued to grow its network by adding over 5,000 miles of fiber, access to over 150 on/off ramps, and tripling its metro market presence.
Build your network success with US Signal
With US Signal's capacity services, IP data services, flexible colocation solutions, and the unmatched density of over 150 on/off sites throughout the Midwest, you will be able to access solid, reliable capabilities of fiber optic connectivity. US Signal's unmatched market density brings you closer to your business opportunities.
Managed Data Center
Dedicated resource pools designed to rapidly provision and host Virtual Private Servers accessible through US Signal provided private Wide Area Networks.
Managed Security
Creating a secure connection to the Internet and moving security to the perimeter of the customer's trusted private network.
Virtual Ethernet (VES)
Connecting customer locations across any distance. Based on the Virtual Private LAN Service (VPLS) standard, VES enables Ethernet across an MPLS backbone.
Products
Internet Access
US Signal Internet Access allows you to spend less time managing your Internet connection and more time managing your business.
MPLS
Today's businesses require reliable and scalable data networks that deliver guaranteed performance at an affordable cost. US Signal MPLS VPN services provide private transport over US Signal's protected Internet Protocol (IP) backbone.
Private Line Products
US Signal Private Line Services can be configured to support your network requirements, whatever they may be.

Telnes Broadband
Company Overview
Telnes Broadband is a privately held Internet & Managed Network Services Provider focused on 100% customer satisfaction. Founded in 2003, Telnes designs, builds and manages private networks and provides Internet access to 1,000s of customers in 49 States. Services include: Internet Access, MPLS Networks, VPN networks, SSL-VPN Remote Access and Managed Networks Services. Services are exclu- sively sold through professional Telecom Partners. Customers choose Telnes for enhanced support, cost savings and technical solutions.
Provisioning Managers
Each installation is proactively managed and worked daily by a project manager. Having a dedicated project manager creates accountability, expedites installs and provides better service for customers and agents alike. 2-3 Week Avg. Installs.
Dedicated Engineers
Technology requires support. We provide customers with a team of professional network engineers to assist with any issue that may arise. This eliminates escala- tion queues and call centers that create frustrations. A dedicated engineer man- ages each case open to close. Live Support 24x7x365
Linkwatch Monitoring
Telnes wants to know about problems instantly and deliver rapid solutions. Our LinkWatch service monitors each data circuit 24/7 for up-time, latency, bandwidth utilization and packet delivery. If LinkWatch finds a problem, we automatically open a case and assign a dedicated engineer to resolve the issue.
Our Philosophy
Everything we do is built upon making the customers' experience better. We focus on providing our customers and partners with direct access to knowledgeable staff 24/7. Every business decision we make is centered around improving the experience of our customers and partners.
100% U.S. Based Dedicated Support 24/7
SERVICES
Telnes offers a wide variety of data services utilizing many of the largest network backbones. From a small retail office to a large corporate data center, we have a solution with the right bandwidth.
Services include:
T1 & NxT1: Up to 12 Mbps. The standard for mission-critical business connectively.
Ethernet: Up to 1000 Mbps. Higher bandwidth with a lower cost per meg.
DS3: Up to 45 Mbps. Ideal for Data Centers and Corporate HQs.
netDIRECT DSL: Up to 15 Mbps. Low cost dedicated circuit ideal for branch offices.
SDSL: Up to 1.5 Mbps. Single T1 Alternative.
ADSL: Up to 6.0 Mbps. For small offices with an existing local phone line.
MANAGED NETWORKS
A network from Telnes will securely connect your offices. We have solutions to also offer Class of Service to ensure performance of sensitive data. Telnes can customize networks to fit each customers' unique needs. Your network will be 100% private, custom, secure and affordable.
Services include:
MPLS: Secure network with Class of Service to prioritize applications like VoIP.
PRIVATE LINE: Layer 2 connectively to directly connect two locations.
IP-VPN: Flexible encrypted network to securely connect locations.
MANAGED SERVICES
Telnes delivers customers with network devices and solutions as fixed rate monthly managed services. Services include flexible equipment options from the top brands, setup consultation, systems configuration, advanced monitoring, support, management, monthly reporting and an online performance portal.
Services include:
Managed Security / Firewall: The core of the LAN and Network Security.
SSL-Remote Access VPN: Secure easy-to-implement solution for remote network access.
Managed Router: Easily connect to a Internet, private-line or MPLS circuit.
LinkWatch Monitoring: 24/7 network monitoring.
Managed IP-PBX: A complete turnkey IP phone system.
VOICE SERVICES
Telnes offer's flexible voice services to meet the needs of SMB customers. We offer dynamic circuits as well as fully dedicated voice services. Whether you need a complete phone system, a connection for a legacy PBX or a calling solution for the latest IP-PBX—Telnes has a solution.
Services include:
Managed Hosted VoIP: A turnkey phone system hosted on the cloud.
Fusion Dynamic Voice: PRI or Analog hand-off. One circuit with voice and data.
Dedicated PRI: The standard connection for most PBXs.
SIP Trunking: Flexible solution for IP-PBXs.
CORE ELEMENTS OF AWARD WINNING TELNES SERVICES:
MANAGED NETWORK OPERATIONS CENTER
Core of IT support. This houses Telnes' engineering staff, monitoring applications, management tools and systems used to deliver 24/7 Managed Network Services.
AmplifiedSupport
"Customer support isn't what we do.. It's what makes us who we are." Intelligent. Quick. Proactive. Helpful. Telnes support is different. We have developed unique systems, processes and hired the best people to accomplish one thing: Make sure your experience is excellent. Dedicated account management and a single point of contact is only the beginning. Learn more.
NETWORK MONITORING AND REPORTING
Telnes monitors the health and performance of managed devices and Internet connectivity 24/7. Customer monitoring policies track utilization, uptime and even employee Internet abuse-depending on the service. Alerts fire based on thresholds and events. This helps you with capacity planning, faster resolutions and proactive problem detection. Telnes' online web portal allows you to track performance and view valuable network information.
TELEPACIFIC
We are one of the leading phone service providers in California and Nevada and have designed our business to provide solutions to small and medium sized business. Headquartered in downtown Los Angeles, we are the largest CLEC competitor to AT&T, Verizon and CenturyLink in our major network areas and have been growing since we began in 1998.
Our telecom services are run on our own switches and network infrastructure and we employ more than 1,100 employees in 40 regional offices and call centers. And though we're a private company, our leadership team has been in the public eye for decades.
CEO Dick Jalkut has nearly 40 years of top experience in the telecom industry. He served as president, CEO and chairman of NYNEX Telephone Companies, which included New York Telephone, New England Telephone and the NYNEX Service and Technology companies. During his 32-year tenure with NYNEX and its predecessors, Jalkut oversaw the voice, data, Internet and usage services of NYNEX's seven state operation.
TelePacific, voted number one among private phone service providers, is in an enviable financial position, holds monthly governance meetings and utilizes an audit committee that includes former California Governor Pete Wilson.
When it comes to competitive telecom carriers, one name stands above the
rest. TelePacific. We are the largest competitor to AT&T, Verizon and CenturyLink in our markets. The LA Business Journal and Inc. Magazine have recognized us for our growth.
We own many of our facilities which deploy the latest network technologies.And we are headed by a CEO whose remarkable background and commitment to service have set a new industry standard.
No matter what stage of development your business is in, we have telecom solutions to help you continue to succeed. We utilize the latest technology to provide your business with cost-efficient, superior solutions that power productivity. Our services are run on our own switches and network infrastructure to ensure maximum dependability and to offer you peace of mind. And if you're not sure exactly what your needs are, we offer a FREE telecommunications audit of your current service to make sure you get the right telecom solutions for your business.
Our comprehensive telecom solutions include:
Voice Service
— We leverage your existing and future system investments to offer you the best local and long distance services and enhanced features with the additional benefit of mobile options.
Data Networking
— From high bandwidth wireline solutions and T1-class wireless Internet to private networks and data protection, we provide a full spectrum of cost-efficient, powerful business services.
Bundled Services
— Find versatility and performance with integrated services like SmartVoice, PRI/CAS and SIP network connections. Get the voice support you need while optimizing available bandwidth for continued business productivity.
Additional Telecom Services
— Upgrade your current systems to support the changing needs of your business through business continuity, remote access, data protection and more.

Earthlink Business
(New Edge Networks)

CORPORATE PROFILE
EarthLink, Inc. (NASDAQ: ELNK)
is a leading IT services, network and communications provider to more than 150,000 businesses and over one million consumers nationwide. EarthLink empowers customers with managed IT services including cloud computing, data centers, virtualization, security, applications and support services, in addition to nationwide data and voice IP services.
The company operates an extensive network including 28,000 route fiber miles,
90 metro fiber rings and 4 secure data centers providing ubiquitous IP coverage across more than 90 percent of the country. Founded in 1994,
the company's award-winning reputation for both outstanding service and product innovation is supported by an experienced team of professionals focused on best-in-class customer care.
Strategic Differentiators
Our company generates significant free cash flow, owns a strategically valuable fiber network, has an experienced management team with industry expertise and is in a unique position to deploy cash in a value-creating way for our customers and our shareholders
Core Products
Connectivity:
T-1, DS3, DSL, Ethernet, Wireless
Business Services:
MPLS, Internet, Voice, Video
IT Services:
Security, Data and Voice CPE, Cloud Hosting, ASP Web Hosting, Managed Services, Customer Interface Portal
Residential:
Broadband and Narrowband Internet Services

Wholesale:
Fiber Capacity and Services
EarthLink Fact Sheet
Customer Relationships: Over 1.6 million
Revenue: Over $1 billion (most recent 12 months)
Employees: Over 3,000
Nationwide Network:
Nationwide IP Footprint
28,800 Route Fiber Miles
1322 LEC Collocations
90 Metro Fiber Markets in 25 States
Anytime, anywhere,
EarthLink keeps customers connected and businesses empowered. Our leading-edge managed IT, network and communications services deliver the superior and secure experience our customers value and trust.
WINDSTREAM
Founded July 2006
About
Keep your business connected with advanced communication services from Windstream Communications.www.windstreambusiness.comFor Customer Service issues
Company Overview
Headquartered in Little Rock, Ark., Windstream Communications offers voice and data solutions, data centers, networking, long-distance and wholesale services.
General Information
Windstream Business reserves the right to delete posts that contain foul language,aggressive, offensive, defamatory or illegal content, multiple postings of the same content or repeat comments, material that is trademarked or copyrighted and/or personal or company attacks. Spam posts to third-party sites and other out-of-context posts may also be removed. We reserve the right, at our sole discretion, to block any customer, person or entity from posting on our page.
Mission
Windstream has a long and proud history of providing quality products, advanced technology and dependable service to our customers. That tradition continues today as we help businesses increase productivity and efficiency with advanced communications and data solutions.

Products
Voice and long-distance solutions, High-Speed Internet, Data Centers, Managed Hosting, VoIP and Data, Networking, Equipment

PAETEC merger enhances Windstream's capabilities. Posted by John Leach - EVP of Business Sales on 12 1, 2011
This is a very special day for all of us at Windstream. Today we officially combine with PAETEC and welcome thousands of great customers and associates into the fold.
Earlier this year, we announced the acquisition of PAETEC, a telecommunications provider with coast-to-coast presence. Today, that merger takes effect, and Windstream now is a nationwide communications and technology provider offering even greater capabilities. Together, we are an S&P 500 company, serving more than 450,000 businesses with more than 100,000 miles of fiber across North America, in major cities and small towns.
PAETEC strengthens Windstream in three important ways. First, PAETEC brings tremendous enterprise-level expertise and product offerings to enhance Windstream's already robust business division. Second, PAETEC's culture of first-rate customer care aligns nicely with our own commitment to exceptional service. And third, PAETEC's service area perfectly complements our own, allowing us to instantly transform into a multi-billion dollar nationwide communications and technology company with:
A nationwide fiber network of more than 100,000 miles
Data centers, cloud computing and managed services offered nationwide
Customized data, voice and network solutions
Additionally, our combined capabilities will benefit PAETEC's customers through:
A proven track record. Windstream has earned a reputation for keeping businesses connected. Windstream's industry expertise encompasses the areas of healthcare, finance, hospitality, retail, education, government and more.
Customized, secure solutions. No one knows your business as well as you do. No one knows communications technology better than we do. Whether you run a small business or a multi-location enterprise, we will work with you to develop a customized solution to meet your needs.
Exceptional customer care. Nothing is more important to us than taking care of our customers. Windstream has local technicians in your community to provide the highest level of service. In addition, if you need technical support or just have a question about your service or products, our support team is available 24/7.
That last point's extremely important to us. Our dedication to our customers is unparalleled, and our personalized service is what sets us apart from our competitors.
It's a pledge that's embodied in our new tagline, "Smart Solutions. Personalized Service." It's a constant reminder, and a promise, to you of what you can expect when you work with us at Windstream.
We're pretty proud today, and hope you can understand why. But we also know that the hard work begins now. It's a challenge we're eager to meet.
MASERGY
MASERGY
provides managed, secure virtualized network services to enterprises that have complex needs across multiple locations. Our integrated network and software solutions enable our customers to seamlessly deploy and manage IT applications such as video, voice and data, on a global basis.
Built from the ground up by networking and telecom veterans with a vision and passion for improving enterprise network service and offerings, MASERGY's pure IP/MPLS network delivers a superior experience with guaranteed performance, reach and scalability.
Recognized by the industry's top analysts and observers, MASERGY has redefined the global networking industry by providing exceptional network performance, reliable attention to enterprise needs and superior customer satisfaction.
Solutions
Let us help you create a custom WAN solution from our list of advanced products and services shaped from the real-world demands of enterprise networks. Our comprehensive product offering in our Intelligent Transport, Hosted Services and Managed Services portfolio are available to all of your business locations, regardless of the city, state or country, and are backed by the strongest Service Level Agreement (SLA) in the telecommunications industry.

Intelligent Transport
MASERGY's Intelligent Transport service delivers the convenience of Ethernet anywhere in the world you do business with unequaled flexibility, including Private IP, Public IP, VPLS and VPWS service options. We make Ethernet possible – even when native Ethernet is not available – at port speeds of 1.5MB to Gigabit, supplied to all of your national and global office locations.
Hosted Services

MASERGY
delivers embedded network services, including our pioneering cloud-based network management and control services that combine industry-leading capabilities with innovative customer-controlled tools. Our embedded services allow for secure remote network access, granular service management and enhanced network control, and are deployed without the need for additional software, hardware, integration or maintenance. We also enable real-time interaction with your network services from anywhere in the world you do business, saving you both time and money.
Managed Services
MASERGY's
Managed Services provide secure, reliable and cost-effective solutions that allow you to transfer the day-to-day responsibility of disaster recovery, WAN network security and edge router management so you can focus on your other business requirements.
Additional Content
INTERCALL
Making People, Ideas and Technology Always Accessible

About InterCall
If your business is going to be successful, the people who work for your business must have access. They need access to technology, to other people and to the ideas in their heads. It used to be that you could sit around a conference room table, talk at the water cooler or pop your head into an office and hash out an issue. Now, in a time when business is global and the whistle doesn't blow at 5:00, not being able to reach someone isn't an option.

The Gears That Make Your Business Move
People—co-workers, customers, prospects, vendors, partners—are what keep your business moving. People need to come together, one way or another, to talk, collaborate and gather feedback. Today, people are rarely in the same office. They're located all around the world. But that shouldn't be the reason they're disconnected. InterCall brings people together by giving them access to each other beyond time zones and borders.

Great Things Happen with the Smallest of Ideas
All innovations start with someone thinking about a way to make things better, easier, more efficient. At some point, thinking needs to turn into sharing, and you have to have an outlet to do that. First it starts as a meeting with a few people, then it gets baked with a few more, then it's reviewed with many more and then rolled out to even more. Ideas aren't any good if they don't have any way to get off the ground, so you need to empower people to share them quickly, easily and often.

Technology Made Simple
Access means simplicity. If people are required to learn new and complex systems, adoption will be low. In order to take advantage of your investments, you need easy-to-use collaboration tools that integrate with the technology people use every day. We partner with industry leaders and have the proven track record to integrate these technologies with any network or infrastructure. We deploy solutions on the platform you choose and get the tools in the hands of your workers so they can access the latest communication technologies easily and seamlessly, and we make this happen for small and large companies around the world.
We Deliver
With InterCall, you get everything in one place—from basic audio conferencing, collaborative web meetings and video conferencing to virtual events and unified solutions. We have offices around the world so our dedicated 24/7 service teams are always available to help you. You can count on our expert staff to consult with you and deliver the best service and features, helping you reach your business objectives.
Why InterCall
Generated over $1.2B in revenue (2010) and executed over 20B minutes (2010)
86% of Fortune 100, 81% of the Fortune 500 and 77% of the Fortune 1000
Support more than 75,000 organizations and over 1.7M unique conference leaders
Complete suite of services, including proprietary products, and leading reseller of five top industry products
Flexible service/delivery models
OPEX/Total Call
Total Call International Introduces Business CONNECTIONS
Total Call International expands its Business-to-Business product line to include Business CONNECTIONS ™, a Switched Long Distance service to Small/Medium Businesses.
Total Call International currently offers Dedicated Services for businesses but has extended its business services to cater to smaller businesses that don't want to commit to a dedicated service yet or do not have long distance expenditures significant enough to justify a Dedicated service installation. Business CONNECTIONS ™ offers and alternative to a T1 for Small to Medium Businesses that have long distance expenditures that do not exceed $2,000 a month.
Using Business CONNECTIONS ™, long distance bills are reduced by 10-25% and businesses have three choices that allow the company to select the plan that is specific to their business communication needs. Rates as low as 3.5 cents per minute coupled with great International rates give businesses an attractive alternative to installing a T1.
"Total Call recognizes how important the first few years are in a businesses success and growing businesses know how important it is to have high -quality, reliable communications service," says Voltaire Hernandez, VP of Sales and Marketing at Total Call International. " Business CONNECTIONS ™ allows our customers to focus on their business instead of worrying about their telecom provider."
About Total Call International
Total Call International, Inc. provides high-quality telecommunication services for Business and Residential customers including Switched Long Distance Services, Dedicated Voice, Dedicated Data, Integrated Voice & Data, Business SDSL, and Audio Conferencing.. Total Call International is located in the Heart of Downtown Los Angeles, CA, and provides service nationwide.

TIME WARNER TELECOM
Solutions
Time Warner Telecom collaborates with you to find solutions for your unique business needs. Through careful analysis, we work with you to make sure you aren't paying for more capacity than you need. And it's all backed by our personal and dedicated account and support teams. You have more than a phone number; you have someone who knows your name and your business needs, and is committed to your success. You'll find us in 75 metro areas—conveniently located to serve you.
get reliable connections to the cloud—and a silver lining
Get reliable connections for all your virtual enterprise Cloud applications
"The speed and availability of tw telecom gives us a leg up in providing the level of service that differentiates us from our competitors. They're [tw telecom] faster, more reliable and better able to help us meet our regulatory requirements."-Ned Wait, Director of IT Adirondack Trust Bank, Saratoga Springs, New York
Solving Business Problems
f you know what you want to solve but aren't quite sure how to go about it, investigate your options here. We are ever on-the-ready to consult with you and help you get just what you need to move your business forward.
Business Continuity
Collaborate
Connect
Enabling The Cloud
Managed Services
Security
By industry
TW telecom understands that each industry and business is unique. We specialize in serving data-intensive businesses where connecting and communicating is critical. Together, we can better meet your businesses' challenges.
"I can tell you about our medical stuff, but we didn't have the expertise they [tw telecom] did. One of the redundant elements they engineered was creating multiple tunnels so that if one tunnel collapses between sites, there's another one that the connection can take. That feature increased the availability of our network to the applications our internal customers rely upon to deliver health care services."-Mitch Nawojczyk, IT Director at Doctors Hospital

Education
Complete, dynamic communications to support learning solutions.
Financial Services
Optimize your network to meet escalating demands.
Government
Advanced service options help you do more with less.
Healthcare
Keeping CDO's networks always ready.
Legal Services
Advancing law technologies further with industry-leading telecommunications.
Technology
Flexible network solutions that keep pace with your visi.
By product type
TW telecom believes enterprise businesses deserve the latest technology. From Business Ethernet solutions that reach far and wide to managed services that are flexible and innovative. As one of the three largest Business Ethernet providers in the U.S., we own, operate, and manage our high-speed fiber optic networks and 10Gb IP backbone with last-mile connectivity directly to more than 14,300 commercial buildings. And, we provide access to thousands more. We're able to operate more economically and pass along those savings to our customers. And it's all backed by our dedicated support team including our network application engineers who take a consultative approach, in your city. We assess your network needs, answer questions, and together find the right solutions for your unique business needs.
"The tw telecom SIP Trunk is a key element of our VoIP implementation. It is highly scalable, interoperates with our Cisco Call Manager application, and will substantially cut our costs. We believe SIP technology will revolutionize business communications the way VoIP has changed the residential landscape."
-Brian McDevitt, Manager of Telephone Network Services, Boise State University
Ethernet Services
Reliable, secure and resilient solutions anytime, anywhere.
IP and Managed Services
Focusing on your core business has never been easier.
Security Services
Stay one step ahead of network anomalies and potential breaches.
Transport and Wavelengths Services
Dedicated, fiber-based connections for all your network needs.
Voice Services
Crystal-clear conversations anytime, anywhere.
Broadvox
Broadvox launched in 2001, providing wholesale carrier services over a domestic VoIP network. The company has continued to expand and grow, always on the leading edge of the business VoIP services revolution. In 2007, Broadvox added commercial SIP Trunking, Go!SIP Trunking, to its product offering and in 2008, began selling broadband in order to deliver the highest levels of connectivity, voice quality and security. Broadvox merged with Cypress Communications on January 14, 2011, adding award winning Hosted Unified Communications as a Service (UCaaS) for SMBs and enterprises to the Broadvox portfolio.
As a Top Ten Hosted VoIP and Unified Communications provider – (ranked #4 in ABI Research's Top Ten Matrix Ranking) Broadvox delivers the expertise of highly skilled customer service, technical support and local on site technicians 24x7x365 from our Network Operations Center (NOC). Three office locations serve Broadvox's growing Unified Communications (UC) services needs and care for its expanding customer base.
Status: Privately held company
Year Founded: 1999
Mission Statement:
To deliver innovative, single-source voice, data and wireless solutions that exceed the unique telecommunications needs of our clients. Founded in 1999, we continue to achieve success and profitability through exceptional service, customized support systems and industry-leading processes. Our ongoing commitment is to treat each client and employee with integrity and honesty, while enabling them to be more productive.

Values & Principles:
We respond to and resolve customer needs
We develop products and services that customers want
We act with respect toward customers and fellow employees
We give back to our communities
We consider integrity and profitability to be equally important
Management:
Bill Oberlin, Chief Executive Officer
Tom Tisko, Executive Vice President
Rosemary Albanese, Vice President of Support Systems
David S. Bailey, Vice President of Corporate Development
Bill Edwards, Vice President of Customer Operations
Jerry Franks, Vice President of Sales
Tim Basa, Vice President of IP Sales
Richard Koslowski, Vice President of Finance
Employees
:
Bullseye Telecom employs more than 150 employees nationwide. We continually recruit highly skilled professionals, telecommunications experts, and the best account support staff to service our valued customers and fulfill our organizational mission.
Company Summary:
BullsEye Telecom is a leader in telecommunications business solutions for both multi and single locations, nationwide. Our competitive advantage is a decade-long history of dedicated account management, innovative products and services, and nationwide coverage. BullsEye Telecom offers customers customized solutions in voice, digital voice, wireless and other managed solutions. We specialize in helping business customers achieve their communication and productivity goals with our Expert Solutions, Excellent Service, and Efficient Support Tools.
Products and Services:
Voice - Local
Voice - Long Distance
PRI
Digital Voice
DSL
T1
IP-VPN
MPLS
Wireless
Web/Audio Conferencing
Firewall Security & PCI Compliance
Virtual Receptionist
Virtual Telephone Number
Disaster Recovery
Invoice Integration
Consolidated Invoicing
Our Broadvox Corporate Headquarters is located in Dallas, Texas, with operations centers in Atlanta, Georgia and Cleveland, Ohio.
First Communications Inc
Company Overview
Founded in 1998, First Communications Inc. is a leading regional competitive communications provider offering high-capacity metro and long-haul fiber network services as well as local exchange voice and data services across the Midwest and Mid-Atlantic United States. Through numerous acquisitions and strong organic growth over the last five years, the First Communica­tions network has grown to include more than 600 on-net wire centers, 250,000 fiber miles and 4,900 fiber route miles. The company's fiber network includes approximately 500 metro route miles and reaches more than 50 Tier 1, 2 and 3 markets.
A growing list of carrier and wholesale customers rely on First Communications' transport services offered through the company's Fiber Services Group (FSG). Regional service providers, utilities, large enterprises, financial organizations, schools, universities, health care providers and state and local governments also benefit from First Communications' expanding transport services.
In addition to carriers and wholesale customers, First Communications takes pride in being able to assist the typically underserved SME market through its Business Services Group (BSG). First Communications' SME customer base encompasses a wide variety of industry segments including health services, personal services, retail, automotive (dealers, service and repair), real estate, food and beverage establishments and professional services. As a customer-focused organization, First Communications will continue to invest in its network to deliver highly scalable and reliable services that meet the needs of its customers.
First Communications is headquartered in Akron, Ohio, with offices throughout its service area
Network
First Communications, LLC is a facility base communications provider offering a full range of voice and data services over our state of the art network infrastructure. First Communications voice and IP networks use latest technologies to provide reliable voice and internet services to small and medium business throughout the Midwest. In addition to metro fiber networks in Cleveland, Akron, Toledo and Youngstown, the completion of the Globalcom acquisition in 2008 added an extensive metro fiber network throughout Chicago which is used to provide voice and data services to target customers throughout LATA 358.
First Communications also completed the acquisition of First Telecom Services in 2008, which operates 4,500 route miles long haul fiber network throughout the Midwest and Mid Atlantic region. This fiber network offers high capacity transport services with industry leading low latency between Chicago and NY City and provides route diversity over other major carriers. Access to the First Communications long haul fiber network is available in major carrier hotels located in Chicago, New York, Washington DC, 2 major Transatlantic Landing Points and numerous other Tier 1 and Tier 2 cities.

Global Crossing
Global Crossing is now Level 3.
October 4th, 2011, Level 3 and Global Crossing joined forces under the brand name Level 3. As a leading global provider of telecommunications services, Level 3 delivers a comprehensive portfolio of converged voice, video, data and managed services to enterprise, content, wholesale and government customers.
The new integrated network unites Level 3's broad, deep U.S. and European footprint with Global Crossing's extensive international network in Europe, Latin America, and Asia. The new network reaches more than 450 core network markets in more than 45 countries.
The integration of Level 3 and Global Crossing enables an expanded set of services and solutions for our customers and prospects:
Data - Increased flexibility, control and application optimization with increased data center connectivity and extensive VPN capabilities worldwide.
Voice - Best-in-class pairings, combining the Level 3® SIP Trunking offering and a seamless migration to unified communications with Global Crossing's audio, web and video conferencing capabilities.
Video - New opportunities to enable global content delivery leveraging an expanded team streaming the world's largest media events.
Managed Services - Support that encompasses 24x7 availability with the cultural sensitivity and language diversity required to support multinational companies.
Access - More endpoints in more markets via one of the world's largest end-to-end IP global networks.
Best of all, now more than 10,000 talented employees globally will focus on understanding your specific business challenges, providing relevant network solutions and delivering a consistent, industry-leading customer experience.
Internap
Transform your IT Infrastructure into a competitive advantage with IT IQ from Internap, intelligent IT Infrastructure solutions that combine unmatched performance and platform flexibility. Our unique trio of route-optimized enterprise IP, TCP acceleration and a global content delivery network (CDN) improves website performance and delivers superior end-user experiences. Our scalable colocation, managed hosting, private cloud, public cloud and hybrid offerings provide enterprises the flexibility to adapt to changing business needs and future-proof their IT Infrastructure. Since 1996, thousands of companies have entrusted Internap with the protection and delivery of their online applications.
Our comprehensive Infrastructure solutions are differentiated by unparalleled levels of performance, availability and support. Only Internap combines the superior performance of our Managed Internet Route Optimizer™ – which leverages multiple network connections for performance – with the rock-solid reliability of our 100% network uptime guarantee.
The Internap Advantage
Single-source IT Infrastructure services provider
SAS 70 Type II facilities
Best-in-class performance, availability and support
Proprietary intelligent route-optimization technology
Industry-leading, proactive SLA and world-class customer support
Reliable, resilient connection to customers
Our customers include some of the most successful businesses today, ranging from the Fortune 500 to cutting-edge startups and everything in between.
Business moves fast. Business in the digital world moves at hyper-speed – requiring an IT infrastructure that's not only massively powerful, but infinitely flexible.
Enter Internap.
Since 1996, we have helped our clients transform their IT Infrastructure into a competitive edge. Today we offer best-in-class IT Infrastructure solutions for Enterprise IP, CDN, colocation, managed hosting and cloud hosting services. All defined by superior performance, availability and support.
And while we are justifiably proud of what we provide, we are even more proud of what we help our clients achieve.
Like delivering an unforgettable customer experience. Every time. Reducing costs and increasing revenue. And most important of all, winning.
We call it IT IQ.

A blend of intelligent solutions and industry expertise. Unparalleled performance and empowered people. All coming together to create an IT Infrastructure built for right now, and ready for what's next.
But more than that, IT IQ is the ability to take our clients to a higher level. Where the exceptional becomes the everyday. New ways of thinking become better ways of doing. And success, like business itself, happens fast.

LIGHTOWER
Lightower. That's My Network.
We know the responsibility we take on when you select Lightower for your networking needs and we go the extra mile to ensure the reliability of your services as well as complete customer satisfaction. Lightower owns and operates our all-fiber network and we pride ourselves on providing the one-to-one experience that our customers covet. In addition, Lightower's dedication and all-fiber network provide our customers with 99.999% network availability.
From dark fiber and Ethernet services, to wavelengths, Internet access, SONET, and collocation – you can rest assured that you will receive leading-edge, reliable services from Lightower. It's no wonder our customers and our employees all say the same thing: Lightower. That's my network.
Lightower Means All-Fiber Services
Lightower has been in the fiber networking business for over 10 years, and in that time, we've developed one of the most robust, dense, and reliable fiber networks in the country. With over 6,400 route miles of fiber, over 650,000 fiber miles, and over 2,800 buildings served, Lightower offers unparalleled regional density, performance, and reliability in the Northeast.
Since we own and operate our network, we offer customers complete flexibility with our solutions, including custom solutions and alternative access. Ownership of the network also means that we alone control the maintenance and reliability of your services.
Lightower Means Custom Solutions
Lightower custom engineers every one of our customers into our network. No cookie-cutter solutions or over-subscription bottlenecks.
Lightower offers Ethernet, dark fiber, wavelengths, SONET, and Internet access, and collocation services throughout the Northeast. Services range in bandwidths from 5 Mbps all the way up to 100 Gbps.
Lightower also offers custom network design, network and local access construction, and true diversity engineering. Whatever your networking needs are, Lightower can develop the solution that is right for you.
Lightower Means Complete Customer Satisfaction
Lightower was built from the ground up to deliver networking excellence and satisfy our customers. Our network is one of the most reliable in the industry. Over 80% of our employees are in customer care and engineering. Service reliability combined with an army of problem solvers means happy customers.
25% of Fortune 500 companies*, telecommunications carriers, wireless carriers, financial services companies, health care organizations, schools, universities, governments, and other enterprises – they all trust Lightower with their mission critical networks.
BullsEye Telecom
History:
BullsEye Telecom was founded when a group of industry veterans came together in 1999 to form a better solution for business telecommunications needs. Believing in the future of this innovative organization, two venture capitalists and 40 more investors helped contribute to BullsEye Telecom's significant growth year over year. By 2002, BullsEye Telecom became cash flow positive through strategic management, innovative products and services in the marketplace.
BullsEye Telecom is still growing, cash flow positive and financially stable. BullsEye Telecom has established itself as the leader in providing communications solutions to enterprise size, multi-location companies, nationwide. Many of our customers have more than 300 locations, with our largest client having more than 5,000.
As testament to our growth and success, we have earned a number of accolades. In October 2005, we were named the 82nd Fastest Growing Privately Held Company by Inc. 500 magazine in their esteemed 500 list. We were most recently awarded "Accredited Vendor" status by the Telecom Association in the National CLEC and POTs consolidation categories and as we continue to strive toward success, we are proud to maintain our Better Business Bureau (BBB) "A+" rating.
From its earliest days to its future growth, BullsEye Telecom remains dedicated to our mission statement, core values and most importantly, our customers.
CBEYOND
Using a 100% private all IP network, Cbeyond provides IT and communications services to small business throughout the United States. We offer more than 30 productivity-enhancing applications, including local and long-distance voice, broadband Internet, mobile services including BlackBerry® and Android® devices, broadband laptop access, voicemail, email, web hosting, fax-to-email, data backup, file-sharing, virtual private networking and cloud servers.
Cbeyond is a publicly traded, Atlanta-based company (Nasdaq: CBEY) and the world's first 100% Voice over Internet Protocol (VoIP) local phone network. Cbeyond serves customers in Atlanta, Boston, Chicago, Dallas-Ft. Worth, Houston, Denver, Los Angeles, San Diego, Detroit, San Francisco, Miami, Minneapolis-St. Paul, Seattle, and Washington, DC.
NETWORK OVERVIEW
More than just a phone company
Our Network Is The Network The Bell Companies Would Build If They Started Today
Cbeyond is the world's first 100% Voice over Internet Protocol (VoIP) Local Telephone Company. Working closely with Cisco Systems, our technology partner, Cbeyond has developed and now operates a simple network architecture compared to the complex networks of legacy providers.
One network with a single protocol and single provisioning interface for all voice and data services
Advanced technology to manage available voice lines and data bandwidth, delivering maximum flexibility and the highest possible upload and download speeds
Advanced operating support systems which enable faster and smoother installations
One number to call for support and online account management tools which puts the power of additions and changes into our customers hands
Here's how it works: We install an Integrated Access Device on the customer premise and connect it to a broadband connection. Voice calls travel over a dedicated IP connection and never travel over the public Internet; allowing Cbeyond to manage the Quality of Service to 99.999%. Our Integrated Access Device connects with our customer's existing phone and LAN systems to provide a complete package of high quality voice, data and cloud-based services.
Our network is cheaper to build, and cheaper to maintain. It is the network every traditional telephone company would build if they started today. It gives us tremendous advantages in serving our customers.
Ancotel
Where's the beef?
Identifying trends and making the most of them, consistently being curious and flexible, and being open to the challenges of the future – this is the ancotel strategy for its competitive edge.
The company was founded by Udo Müller und Klaus-Jürgen Orth in Frankfurt am Main in 1999 and laid the foundations for its success story with what was then a highly unusual mix of innovative products and services tailored to the needs of the IT and telecom sector.
Since then, ancotel has evolved into a multicultural team of more than 100 employees. It boasts continental Europe's biggest and most important telecommunication network node, kleyer90 in Frankfurt, and also has other offices all over the world.
The ancotel group's carrierlist comprises more than 400 top-name clients. Its international network includes cooperations with strong business partners and also membership of authoritative associations and forums.
The name ancotel stands for innovation, quality and continuity, and not least for a secure career involving interesting challenges and career opportunities.

products & services
why do we try harder?
The telecommunications market is constantly growing and developing. Which is why, rather than being based merely on what is feasible, our products and services are based on what will take us into the future together.
The ancotel group's colocation services, be it physical colocation, AC/DC, physical interconnection services or vsupport engineering services, grow in line with our clients' challenges. Accordingly, ancotel managed services comprising veox, vmmr, vmmr Ethernet services, vtrans, vpeer, Voip2TDM, vcolo and vsupport likewise offer forward-looking opportunities.
Much like the telecom industry as a whole, the ancotel group's holistic consulting services are geared towards global networks and potential. The group's financial services comprise models which are tailor-made for resource-efficient financing. Meanwhile, ancotel advertising services sees to efficient B2B marketing. And it all began in 1999 with the ancotel Calling Card.
CIMCO
CIMCO Makes Small Business Communications its Big Priority
Just because your business is small doesn't mean your needs are. You rely on your voice and data communications just as much as any large corporation does, and you deserve the same efficiency in cost and features.
CIMCO Communications understands your small business concerns in a uniquely personal way. We're one of Chicagoland's leading business communications providers, yet unlike most, we're privately owned. It's not just business to us; it's personal. And we know you feel the same.
Although CIMCO ranks among the leaders in advanced technology, we have no competition when it comes to depth of service and passion for personal care.
We ask, we research, and we listen. And what CIMCO keeps hearing is that small- to- medium sized businesses have been underserved and overcharged.
Not anymore.
With CIMCO, you don't have to be a big company to enjoy the big advantages of these and other products. You'll pay only for the comprehensive communications you need; nothing that you don't. Plus, you'll be able to improve your business efficiency via tasks on the phone and Internet that you never thought possible. Finally! You can enjoy the advanced voice and data applications that big businesses enjoy without paying big business prices.
With CIMCO, you'll never be made to feel that technology is complicated. We make sure it's helpful and cost-efficient; we make sure it's just right, just for you.
Streamlined Services
CIMCO CIMCO Communications takes the hassle out of your daily communications by offering the streamlined convenience of integrated voice and data services. Specifically designed with the needs of small business in mind, your consolidated CIMCO phone and data solutions give you the ease of one connection, one monthly bill, and one provider, who stands ready to answer your questions with just one call.
Advanced Answers
CIMCO's solutions have a certain commonalities with your local phone company in terms of E911, directory assistance, operator services, voicemail, 3-way calling and other standards. The similarities end there, however, with CIMCO offering extra productive features that keep your communications always on and always on the go.
Bottom Line Benefits
You'll realize instant economies from CIMCO's converged solutions, and see those savings appear monthly on your invoice's bottom line. You'll also reap intangible benefits that come from decreased administrative time, increased accessibility, and 99.999% network availability. In short, you'll now be able to enjoy the enhanced productivity and technology that big businesses enjoy, without paying big business prices. Why pay for superfluous and excess features when CIMCO will tailor make a solution that will fit your business just right?
Ernst Communications
Our History
Incorporated in 1998, Ernest Communications has roots in the telecom industry that date back to 1984. At that time, Joseph Ernest founded Ernest Telecom, a company devoted to the design and manufacture of printed circuit boards. In 1992, Paul Masters joined Ernest Telecom, and over the course of five years held various sales leadership and senior management positions before becoming President in 1996. Coincidentally, The Telecommunications Act was signed into law in 1996, the first major overhaul to telecommunications law in more than a half century. The groundbreaking legislation was aimed at spurring innovative technology for telecom consumers by allowing all qualified companies access to the Public Switched Telephone Network (PSTN). Recognizing the opportunity to gain access to the country's nearly 200 million local lines, Mr. Ernest and Mr. Masters co-founded Ernest Communications, Inc. and the Company quickly became one of the nation's largest telecommunications companies dedicated exclusively to serving multi-location businesses throughout the U.S.
Mission Statement
Ernest's Mission is to provide exceptional telecommunications service to multi-location business customers by delivering customized solutions, personalized service, and realized value.
Core Values
We recognize that our Clients have choices when deciding whom to trust with their critical telecom needs, and we believe that our attitude should reflect our appreciation for that trust with each and every encounter, knowing that technical competence alone is insufficient. Doing the right thing, with the wrong attitude, is really doing the wrong thing.
We believe in the power of "togetherness", trusting that when we utilize the strengths of our fellow Ernest Teammates, as well as Clients, and Vendors that we create solutions far exceeding our individual capabilities.
We believe that the greatest component of success, personally or corporately, is the continuous pursuit of education. When we submit ourselves to the discipline of learning, we open our minds to new ideas and new possibilities, and add greater value to our surroundings.
We believe that each and every member of the Ernest Team should be accountable for following through with our commitments. If we are unwilling to assume responsibility for our actions, regardless of their significance, we are fundamentally incapable of serving our Clients.
We believe that all of our activities should be performed with a high level of energy, born out of desire and motivation to exceed the expectations that others have of us, especially ourselves.

Lightower
Lightower. That's My Network.
We know the responsibility we take on when you select Lightower for your networking needs and we go the extra mile to ensure the reliability of your services as well as complete customer satisfaction. Lightower owns and operates our all-fiber network and we pride ourselves on providing the one-to-one experience that our customers covet. In addition, Lightower's dedication and all-fiber network provide our customers with 99.999% network availability.
From dark fiber and Ethernet services, to wavelengths, Internet access, SONET, and collocation – you can rest assured that you will receive leading-edge, reliable services from Lightower. It's no wonder our customers and our employees all say the same thing: Lightower. That's my network.
Lightower Means All-Fiber Services
Lightower has been in the fiber networking business for over 10 years, and in that time, we've developed one of the most robust, dense, and reliable fiber networks in the country. With over 6,200 route miles of fiber, over 650,000 fiber miles, and over 2,700 buildings served, Lightower offers unparalleled regional density, performance, and reliability in the Northeast.
Since we own and operate our network, we offer customers complete flexibility with our solutions, including custom solutions and alternative access. Ownership of the network also means that we alone control the maintenance and reliability of your services.
Lightower Means Custom Solutions
Lightower custom engineers every one of our customers into our network. No cookie-cutter solutions or over-subscription bottlenecks.
Lightower offers Ethernet, dark fiber, wavelengths, SONET, and Internet access, and collocation services throughout the Northeast. Services range in bandwidths from 5 Mbps all the way up to 40 Gbps.
Lightower also offers custom network design, network and local access construction, and true diversity engineering. Whatever your networking needs are, Lightower can develop the solution that is right for you.
Lightower Means Complete Customer Satisfaction
Lightower was built from the ground up to deliver networking excellence and satisfy our customers. Our network is one of the most reliable in the industry. Over 80% of our employees are in customer care and engineering. Service reliability combined with an army of problem solvers means happy customers.
25% of Fortune 500 companies*, telecommunications carriers, wireless carriers, financial services companies, health care organizations, schools, universities, governments, and other enterprises – they all trust Lightower with their mission critical networks.

SIDERA NETWORKS
Mission Statement
Sidera Networks is the premier provider of tailored, high capacity communications services that ensure optimal business performance. Sidera Networks offers a comprehensive suite of facilities-based network services coupled with superior industry expertise, service and support.
Company History
Since 1994, Sidera Networks has been providing highly reliable, customized solutions to the "who's who" of carriers and businesses, with a fiber optic network that serves the Northeast, the mid-Atlantic, Chicago as well as access to Toronto and London.
In 1998, RCN Corporation acquired multiple Internet service providers, Virginia-based Erols Internet, Inc. and Boston-based UltraNet Communications to strengthen the data side of its business. Four months later, RCN added New York Interport Communications, which served 10,000 dial-up and 500 dedicated Web hosting customers and Springfield, Massachusetts-based JavaNet, Inc., which linked high schools and colleges to the Internet. As a result of the pickups, RCN became the largest ISP in the northeast and one of the ten largest in the country.
In March 2006, RCN acquired Con Edison Communications (CEC). CEC was a wholly-owned subsidiary of Consolidated Edison Inc. CEC offered a comprehensive range of transport products and services designed to serve multiple classes of customers, including carriers, Fortune 1000 corporations, small and medium businesses, and Internet, cable, wireless and video companies since1999. CEC built and operated its own fiber optic network in the New York City. With the acquisition of CEC, RCN created the subsidiary RCN Business Solutions.
In November 2007, RCN Business Solutions acquired NEON Communications. NEON owned and operated a technologically advanced fiber optic network in twelve Northeastern and mid-Atlantic states. NEON was a wholesale service provider offering high bandwidth transport services to service providers and Fortune 100 companies since 1994. With the acquisition of NEON, RCN Business Solutions became RCN Metro Optical Networks, a leading facilities-based provider of telecommunication services to enterprises and carrier customers in the Northeast, mid-Atlantic and Chicago metro.
Best in class networking
Sidera Networks is the premier provider of tailored, high capacity networking and communications solutions that ensure optimal business performance to carrier and enterprise networking customers.
Sidera Networks offers a comprehensive suite of facilities-based services including: Ethernet, SONET, Wavelength, Dark Fiber, Internet Access, Colocation and more.
With a fiber optic network leveraging unique rights-of-way that delivers connectivity to the major metropolitan areas from Maine to Virginia and out to Chicago, as well as access to Toronto and London, Sidera is committed to delivering cost-effective, custom solutions coupled with superior industry expertise, service and support.
Route Miles, Fiber Miles, On-Net Locations:
Route Miles: ~12,500
Fiber Miles: ~446,000
# of On-Net Locations: ~2,800
In September 2010, RCN Metro began its next chapter as Sidera Networks! The re-launch of the Company as Sidera Networks is a result of ABRY Partners, LLC completion of the acquisition of RCN Corporation on August 26, 2010. Upon closing the transaction, RCN was no longer a publicly-traded company, and ABRY separated the Cable business from RCN Metro, so each business operates independently. This restructuring will allow Sidera to focus on its customers and maximize its potential. That same year, Sidera acquired Cross Connect Solutions, Inc. (CCS) as well as Long Island Fiber Exchange, Inc (LIFE). CCS was a carrier-neutral colocation facility operator with 28,000 square feet of space located at 401 North Broad in Philadelphia, PA. LIFE was a facilities-based provider of fiber transport services primarily on Long Island, NY with a key emphasis on providing service to K-12 school districts as well as local municipalities

Business Only Broadband
Business Only Broadband (BOB) is the culmination of experience, technology, the recognition of the ever growing bandwidth requirements of your business and the need for true network diversity. Your company's data and internet network is a key business asset that supports mission critical communications to clients, vendors and employees and the productivity of your business. Our management team, which has over 100 years of combined industry experience, has been at the forefront of alternative local network industry from the late 80's to today. BOB's networks are designed and engineered specifically to meet the Internet, Metro Ethernet and Business Continuity network needs for today's business environment.
BOB's management team were pioneers in the fiber optic network space and were part of the team that deployed the nations first competitive access fiber optic network in the late 1980s as a part of Chicago Fiber Optics which later became Metropolitan Fiber Systems (MFS). Over the next 15 years we played a major role in the deployment of the national and global fiber optic infrastructure. In the early 2000s the BOB management team turned our focus to the wireless broadband space and was the team that deployed the first wireless broadband network in North America. This experience laid the foundation for BOB.
In 2005 BOB was formed with the concept of building wireless broadband Ethernet networks that would deliver service from T-1 to gigabit capacity, perform at the level of fiber optic infrastructure and have no common point of failure with the local exchange network. Over the past four years we have built the premier wireless broadband networks in Chicago and New York to provide your business with the following features and benefits:
More bandwidth for less
Your employees will be more productive and the interface to your clients will be faster while you continue to meet your budgetary requirements.
100% Wireless. No common point of failure with landline based fiber or copper networks.
The BOB Co-primary design ensures that your mission critical applications are always available to your customers, vendors and employees.
The largest fixed-wireless broadband networks in the Chicago, New York and New Jersey metro area.
More coverage means more availability and options to connect to your branch offices, vendors, data providers and data centers. Once you're on the BOB network we can connect you to wherever your business needs dictate rapidly allowing you to be more nimble than your competition.
Latest Ethernet, wireless and Cisco technology deployed.
By deploying the latest technology BOB has built the most cost efficient network infrastructure available, these cost benefits are passed on to our customers which ensures your budgetary needs are met.
Scalable bandwidth from T-1 to 1 Gbps. Customers can increase bandwidth to fit their business requirements in days with one call.
The BOB wireless technology can be upgraded remotely within 24 hours notice, this lets you manage your bandwidth on a real time basis to meet your ever changing business needs. In addition it avoids additional costly additional installation charges.
24 hour a day 365 days a year network monitoring and management.
World class service when you need it, your data network never sleeps and BOB will be there whenever you need us.
COMCAST BUSINESS CLASS
Comcast is the largest cable operator with more than $35 billion in revenue. Comcast owns and operates a nationwide network that's diverse and independent from the ILECs/CLECs. During the initial launch, Comcast will offer business class internet, voice, trunks, television and bundles which include security, web hosting and Microsoft Communication Services.
TOWERSTREAM
Overview
Towerstream is a leading fixed WiMAX service provider in the U.S., delivering high-speed Internet access to businesses in ten markets including New York City, Boston, Los Angeles, Chicago, the San Francisco Bay Area, Miami, Seattle, Dallas-Fort Worth, Philadelphia, and the greater Providence area where the Company is based.
Towerstream delivers a reliable last mile solution. Unlike other internet service providers, Towerstream owns their entire network and is not dependent on the local exchange carrier network of phone wires or cable offering a faster installation seamlessly and securely for less money.
Towerstream delivers reliable, high-speed, internet access seamlessly and securely without the telephone or cable company to businesses in 9 major metropolitan markets.
Towerstream owns its entire network and does not rely on the phone company. We deliver high quality symmetrical bandwidth to our customers with a faster install at a significantly lower price than the competition.
Using WIMAX technology, Towerstream delivers a wide variety of features including:
Speed and Scalability: With bandwidth options ranging anywhere between 0.512Mbps and 1Gbps Towerstream can create the customized broadband solution to meet your business's needs.
Guaranteed 99.99% Reliability: Towerstream delivers a very reliable last mile solution. We are the first wireless broadband provider to offer the "Five 9's" Guarantee to our customers.
Fast and Simple Installation: By completely bypassing the local phone company and using multiple broadcast sites in several major cities, service is often installed in 3-5 business days or less.
With Towerstream's guaranteed 99.99% uptime, we enable IT Managers to put what was once their top business concern at the bottom of their list.
Towerstream's Timeline
April 2001 Launched service in the Boston and Providence markets
June 2003 Launched service in the New York City market
March 2004 Launched service in the Chicago market
December 2004 Launched service in the Los Angeles market
October 2005 Launched service in the San Francisco market
January 2007 $15 million financing; began trading under symbol TWER
January 2007 Launched service in the Seattle market (SpeakEasy acquisition)
March 2007 Launched service in the Miami market
June 2007 Completed secondary financing and raised $40 million in capital
October 2007 Completed 160 seat sales center in the Middletown office.
April 2008 Launched service in the Dallas / Fort Worth markets
April 2008 Powers First NYC Skyscraper with Building-Wide Wireless Broadband Access
October 2008 Announces Deployment of Alvarion(R) Mobile WiMAX(TM) Equipment in Chicago Network
October 2008 Presented with Two Telephony Innovation Awards at Telephony LIVE
October 2008 Wins Best of WiMAX World 2008 Award for its New York City Network
November 2009 Launched service in the Philadelphia market.
AIRBAND
Leading the Fixed Wireless Revolution
Airband Communications is the largest fixed wireless provider serving businesses in the United States. We deliver a comprehensive portfolio of high-bandwidth Internet access, point-to-point private line services and managed solutions over one of the industry's most scalable last-mile networks.
Founded in 2000, Airband built its wholly-owned network to bypass the local phone and cable companies, providing customers with faster install times, unmatched scalability and complete path redundancy from the traditional wireline infrastructure. Today, Airband provides service in 17 markets and is expanding quickly.
Airband is managed by a senior leadership team that is focused on providing an exceptional customer experience for every single customer. Our employees are passionate about delivering the results businesses are looking for. At Airband, we're known and respected for our local support staff, exemplary service and customer responsiveness. We are proud to serve thousands of businesses nationwide.
Airband at a Glance
Airband Communications is the largest fixed-wireless provider of business data and voice services in the United States. We deliver our solutions over one of the industry's
most scalable last-mile networks.
Airband 's network bypasses the local phone and cable company to provide more affordable services and faster installation time frames.
At Airband, we're known and respected for our local support staff, exemplary service
and customer responsiveness.
Thousands of companies already depend on us nationwide.
Markets Served
Atlanta, GA
Austin, TX
Baltimore, MD
Dallas/Ft. Worth, TX
Des Moines, IA
Ft. Lauderdale, FL
Houston, TX
Las Vegas, NV
Los Angeles, CA
Miami, FL
Orange County, CA
Philadelphia, PA
Phoenix, AZ
San Antonio, TX
San Diego, CA
Washington, DC
PaeTec Communications (now WINDSTREAM)
PAETEC Holding Corp. (PAETEC) is engaged in providing large, medium-sized, and small business customers in metropolitan areas with a package of integrated communications services that includes local and long distance voice, data, and broadband Internet access services. It is a holding company that conducts its operations through wholly-owned subsidiaries. PAETEC provides a range of voice and data services on a retail basis to large, medium-sized, and small business customers. As of March 1, 2009, PAETEC delivers its communications services in 42 states and the District of Columbia. On February 8, 2008, the Company acquired McLeod USA.
Qwest Communications
Qwest Communications International Inc. (Qwest) is a provider of data, Internet, video and voice services. The Company operates its business within its local service area, which consists of the 14-state region of Arizona, Colorado, Idaho, Iowa, Minnesota, Montana, Nebraska, New Mexico, North Dakota, Oregon, South Dakota, Utah, Washington and Wyoming. Qwest operates in three segments: business markets, mass markets and wholesale markets. Most of the Company's products and services are provided using its telecommunications network, which consists of voice and data switches, copper cables, fiber optic broadband cables and other equipment. The majority of the Company's network is located in its local service area. Within its local service area, Qwest's network serves approximately 11.6 million access lines in 14 states and forms a portion of the public switched telephone network (PSTN).
Global Crossing Inc
Global Crossing Limited (GCL) is a communications solutions provider, offering a suite of Internet protocol (IP) and telecommunications services worldwide. GCL's network delivers services to more than 690 cities in more than 60 countries and six continents around the world. The Company operates through three segments: Global Crossing (UK) Telecommunications Limited (GCUK) and its subsidiaries (the GCUK Segment), which provide services primarily to customers in the United Kingdom; Impsat's holding company, GC Impsat Holdings I Plc (GC Impsat), and its subsidiaries (the GC Impsat Segment), which provide services primarily to customers in Latin America, and GCL and its other subsidiaries (ROW Segment), which represent all its operations outside of the GCUK Segment and the GC Impsat Segment, and operates primarily in North America, with smaller operations in Europe, Latin America and Asia.
Level 3 Communications
Level 3 Communications, Inc. (Level 3) through its operating subsidiaries is primarily engaged in the communications business. Level 3 is a facilities-based provider of a range of integrated communications services. As of December 31, 2008, the Company had approximately 77,000 intercity route miles in North America and Europe, connecting 23 countries. As of December 31, 2008, the Company had approximately 125 markets having metropolitan fiber networks containing approximately 27,000 route miles in the United States and Europe, and approximately 7,900 traffic aggregation points and buildings the aggregate. The Company's reportable segments include communications and coal mining. On June 5, 2008, Level 3 completed the sale of its Vyvx advertising distribution business to DG FastChannel, Inc.
Optimum Lightpath
Optimum Lightpath, a division of Cablevision Systems Corporation (NYSE: CVC), and an industry leader in providing advanced Ethernet-based data, Internet, voice, video transport solutions and managed services over its Intelligent Enterprise Network, uses the power of its reliable and resilient fully fiber optic network to deliver these solutions to businesses throughout the New York metropolitan area.
Since its formation almost 20 years ago, Optimum Lightpath has built an advanced fiber-to-the-business-premises network extending 3,694 route miles throughout the tri-state area with 3,060 fiber-lit buildings. As a result of owning and maintaining this state-of-the-art network, Optimum Lightpath is able to reliably provide scalable, high-capacity IP-based Metro Ethernet services that support high bandwidth data, Internet, voice and video applications that dramatically improve the enterprise customer's quality of experience.
Optimum Lightpath has been recognized for 10 straight years by the New York State Public Service Commission for delivering highly personalized customer service superior to the competition. This year, the Company was named 2008 Frost & Sullivan North American Ethernet Service Emerging Company of the Year. In 2007, Optimum Lightpath was named Heavy Reading's North American Ethernet Service Provider of the Year for Regional Innovation and named Best North American Regional Service Provider of the Year by the Metro Ethernet Forum (MEF). Optimum Lightpath was one of the first service providers in the world and the only North American MSO to earn Carrier Ethernet certification from the MEF.
AireSpring
Award winning AireSpring is one of the fastest growing telecommunications carriers in the USA, with over 4 billion call records processed every year. AireSpring is a privately held, diversified, debt-free, and full service communications company which offers a broad range of innovative services at competitive prices.
AireSpring offers next-generation integrated, SIP/VoIP, voice, data, and conferencing products geared to deliver power and flexibility at cost-effective rates. When business needs power, flexibility, and affordability, AireSpring is THE solution!
AireSpring has been awarded "Product of the Year," "Best Value," "Members Choice," and dozens of product awards. To-date, AireSpring has set the record for more Telecom Association awards than any other carrier/reseller.
AT&T
At&T is the largest communications holding company in the world by revenue. Operating globally under the AT&T brand, we are:
• Proud to offer one of the world's most advanced and powerful global backbone networks, carrying 18.3 petabytes of data traffic on an average business day to nearly every continent and country, with up to 99.999 percent reliability.
• The nation's fastest 3G network serving 78.2 million customers and enabling them to travel and communicate seamlessly with the best worldwide wireless coverage — offering the most phones that work in the most countries. Offering voice coverage in more than 215 countries, data roaming in more than 170 and 3G in more than 95 countries.
• The U.S. wireless carrier for the new iPhone 3GS, which launched in June 2009 and revolutionized the industry.
• The only U.S. national service provider to offer a 100 percent IP-based television service with U-verse TV. AT&T Advanced TV offers you a TV choice that's better than cable through AT&T U-verse TV and AT&T | DIRECTV.
• The nation's largest provider of broadband — more than 16.9 million high speed Internet subscribers (as of 2Q09).
• The nation's largest Wi-Fi provider, now offering customers' access at more than 100,000 hot spots spanning countries around the world, (including company-owned and third-party roaming locations) — with the addition of approximately 7,000 Starbucks locations.
• One of the world's largest providers of IP-based communications services for businesses, with an extensive portfolio of Virtual Private Network (VPN), Voice over IP (VoIP) and other offerings — all backed by innovative security and customer support capabilities.
• The nation's largest directory publisher, delivering print directories to 173 million.
• A world leader in the transport and termination of wholesale traffic — widely recognized for our industry-leading wholesale services portfolio.
• The parent of YELLOWPAGES.COM, a leading Internet Yellow Pages network that, when combined with AT&T Real Yellow Pages, receives approximately 5 billion consumer searches a year.
• The leading U.S. provider of local and long distance voice services.
AboveNet
AboveNet, Inc. provides high bandwidth connectivity solutions for business and carriers. Its private optical network delivers key network and IP services in and among 15 top U.S. metro markets and London. AboveNet's network is widely used in demanding markets such as financial services, media, health care, retail and government.
Above Net's vision is to be the premier provider of high bandwidth connectivity solutions for customers who desire a private, flexible and scalable transport infrastructure. Our goal is to continue to monetize our superior fiber assets by providing large bandwidth customers with customized solutions that are superior to the tariffed offering of our competitors.





Broadview Networks
Broadview Networks is the communications provider who pays as much attention to your satisfaction as we do your service. At Broadview, we are passionate about being counted on by our customers for providing solid communications solutions. Our customers trust us to recommend the best mix of services for their often-complex communications needs.
We deliver a broad array of integrated communications solutions – including voice, data, Internet and IP based solutions and premium quality hardware. We deliver service on our own leading-edge integrated network with around-the-clock surveillance, troubleshooting and maintenance at our Network Operations Center. We serve customers with one-call customer service efficiently handled by caring associates using our proprietary OPENnet™ software. We offer highly cost-effective solutions through an experienced team of communications consultants for our small and medium-sized business clients.
XO Communications
XO Communications is one of the nation's largest communications service providers focused exclusively on businesses, government, and carrier and wholesale service providers nationwide.
We serve customers through two primary business units:
• XO® Business Services provides managed services and converged Internet Protocol (IP) network services that combine voice, Internet access, and private data networking for small and medium sized companies, enterprises, national and government accounts.
• XO® Carrier Services delivers high bandwidth IP and inter-city network transport services for domestic and international carriers, service providers, cable companies and mobile wireless operators.
Concentric® offers a range of Software-as a- Service applications to help small and medium businesses manage and grow their business. These services include hosted email and messaging, managed server, web site and applications hosting, domain management, and professional services related to these services.
Sprint- Nextel
Sprint Nextel offers a comprehensive range of wireless and wireline communications services bringing the freedom of mobility to consumers, businesses and government users. Sprint Nextel is widely recognized for developing, engineering and deploying innovative technologies, including two wireless networks serving almost 49 million customers at the end of the second quarter of 2009; industry-leading mobile data services; instant national and international push-to-talk capabilities; and a global Tier 1 Internet backbone. The company's customer-focused strategy has led to improved first call resolution and customer care satisfaction scores.
METTTELCommunications
Telecom Solutions


MetTel is a strategic partner providing a comprehensive suite of voice and data solutions as well as telecom consulting services to leading businesses nationwide. Read More
About
From traditional voice services to MPLS networks and Voice over IP technologies, MetTel offers a complete portfolio of products. We achieve significant operational and cost efficiencies by leveraging
Our state-of-the-art back office infrastructure
Sophisticated online portal, and
National footprint

MetTel Value
Our mission is to deliver value to our clients through unwavering commitment to:
Competitive Pricing
Significant savings over Local Exchange Carriers' rates
Adherence to contracted rates and formal bill reviews
Superior Client Service
A single-point-of-contact within our Dedicated Care Team to ensure the prompt resolution of service matters
Dedicated project management and migration teams
Industry leading engineers designing scalable telecom platforms
Product Excellence
Innovative customized telecom solutions
Integrated suite of traditional and advanced voice and data services
Comprehensive telecom management consulting services
Track Record of Success
MetTel has been providing integrated communications to customers across industries since 1996. We redefine telecommunications by tailoring our products to provide cutting edge solutions. Read More
MetTel's teams of highly qualified telecommunications product and project engineers specialize in designing customized platforms for clients in various sectors, including healthcare, financial services, retail, and government. From service tickets to billing and reporting, MetTel delivers a seamless experience.
Our Reach
MetTel brings the security of using the most trusted carries in the country with the convenience of using one provider with a single point-of-contact in 48 contiguous states, Hawaii and District of Columbia. Our centralized customer care structure ensures standardized processes regardless of product class or geography.
Management Team (as of 1-13-12)
MetTel's executive management team brings a wealth of experience, including telecommunications, engineering, technology, marketing, sales, and finance. This hands-on team is strategically and tactically focused on increasing customer satisfaction while driving the development of breakthrough telecom solutions. Read More
Marshall Aronow – Chief Executive Officer
Mr. Aronow is a co-founder of the company and has served in this position since 1996. Previously, he was a finance specialist and managing partner of JDK Partners, a Manhattan based hedge fund that specialized in technology and telecommunications. Prior to that, Mr. Aronow was a member of both the Chicago and New York Mercantile Exchanges.
Andoni Economou – Chief Operating Officer/Executive Vice President
Mr. Economou has served as the COO and Executive VP of MetTel since 1996. He is responsible for the company operations and shares the strategic responsibilities with Marshall Aronow. Prior to joining MetTel, Mr. Economou was associated with the New Jersey Law firm, Nashel & Nashel, where he practiced real estate law.
David Aronow – President
Mr. Aronow is a co-founder of the company and has served as President of MetTel as well as President of MetTel's ISP service. Previously, he was a partner at Aronow & Aronow, LLP, a commercial litigation practice in NY.
Sam Vogel – Chief Marketing Officer/Senior Vice President
Mr. Vogel is responsible for directing all MetTel's Marketing activities, including strategic planning, pricing and profitability, and Interconnection activities with all Local Exchange Carriers (ILECs). He has over 40 years of telecommunications industry experience and has held executive positions in engineering, operations, regulatory, sales and marketing and business development .
Edward J. Fox III – Vice President of Network Services
Mr. Fox is responsible for the planning, deployment and operation of MetTel's broadband, data and VoIP network infrastructure. He has over 20 years of telecommunications and network experience, holding senior positions at large corporations where he managed massive organizational and customer growth.
Will Prince – Executive Director of Operations
Mr. Prince has been the Executive Director of Operations for MetTel since 2002. He leads the firm's client experience initiatives. Mr. Prince brings over 16 years of experience in customer care with a focus on technology integration. Prior to joining MetTel, Mr. Prince was the Director of IT at ELEC.

MegPath
MegaPath is the leading provider of managed IP communications services in North America. MegaPath leverages its wide selection of broadband connectivity, Virtual Private Networks, Voice over IP (VoIP) and Security technologies to enable businesses to lower costs, increase security and enhance productivity. Businesses of all sizes can easily and securely communicate between their headquarters, branch offices, retail locations, mobile workers, and business partners.
MEGAPATH MONTHLY PROMOTION HIGHLIGHTS:
MegaPath proudly offers
Full 1.5Mbps T1 Service starting as low as $279/mo.!
Duet Voice + Data Service for $0 Start-up costs! MegaPath offers
FREE equipment,
FREE installation,
and a 30-day satisfaction guarantee backing our
award-winning integrated service
Covad Communications
Covad is in the business of broadband. As the first company to commercially deploy DSL in the United States, our heritage is broadband innovation. We own and operate the largest national broadband network, and today we are the only national facilities-based provider of data, voice, and wireless telecommunications solutions for small and medium-sized businesses. We are also a key supplier of high-bandwidth access for telecommunications services providers like EarthLink, AOL, and AT&T. Covad broadband and voice over Internet protocol (VoIP) services are currently available in 44 states and 235 major markets and can be purchased by more than 57 million homes and businesses.
Our nationwide network is just the beginning. As market leaders, we make sure our customers are a step ahead—improving communications in their businesses and their homes. Creating and offering products and services that meet customer needs is a vital ingredient in our strategy. As pragmatic innovators, we invest in what we know will propel us ahead of the competition so that our business customers stay ahead of their competition.
Be it VoIP, high-speed Internet access, or broadband wireless, we seek to innovate in all aspects of our business to ensure that our customers always have a better choice in communications.
Netwolves
NetWolves Corporation is a global telecommunications and Internet managed services providers offering single-source network solutions that provide multi-carrier and multi-vendor implementation to over 1,000 customers worldwide. The Company's principal activity is to design, manage and deliver products and services allowing people and networks to access the Internet and telecommunications networks, efficiently and cost effectively. Some of NetWolves' customers include Suburban Energy, McLane Company, Barnes and Noble, Bloomnet, Liberty Travel, Spacenet and Marchon Eyewear. NetWolves is headquartered in Tampa, FL.
NetWolves LLC was founded in 1998 to introduce a new, innovative Internet security and access device called the FoxBox. In June of that year, NetWolves LLC, through a reverse merger with an OTC/BB company, Watchdog Patrols, Inc., became NetWolves Corporation. Effective September 1st 2008, the company became privately held.
NUVOX
NuVox, headquartered in Greenville, SC, delivers voice, data, business apps, and IT security designed specifically for business customers in the Southeast and Midwest. Since 1998, NuVox has expanded our customer base to over 90,000 across our sixteen-state footprint as we've enhanced our product suite with state-of-the-art technology. Today, NuVox is one of the largest Competitive Local Exchange Carriers (CLEC) in the United States.
Stage2 Networks
Since 2004, Stage 2 Networks has consistently grown and established itself as a leader in the hosted PBX market.
Our mission is to empower business customers to fully leverage Stage 2's state-of-the-art technology while – at the same time – reduce their capital expenditures and operating costs thanks to our innovative solutions and competitive prices.
Stage 2 offers a robust and redundant network with connectivity, quality of service and local number portability available across the country and, often, around the world. Our services include hosted PBX, or business phone system solutions, without the capital expenditure typically associated with purchasing a new phone system. We also provide phone line replacement at reduced cost with enhanced functionality, whether POTS or PRI services. Finally, all of our products are supported by robust data connectivity that can fully integrate our customers' communication platform for both voice and data services across multiple locations. Stage 2's productivity-enhancing features and functionality serve to differentiate our products and offer an added bonus to our customers.
ACC Business
ACC Business was founded on a simple idea: provide small to mid-sized businesses first-rate telecom services with dedicated customer service, all at a competitive price.
ACC Business provides all of its customers' access to the AT&T Network, the largest, most advanced and reliable telecommunications network in the world. The AT&T Global Network is constantly enhanced, upgraded and monitored for excellence, so you'll have peace of mind knowing that all of your important calls and data will get through.
Straightforward telecommunications that small and growing businesses can rely on, that's our business. In fact, with ACC Business, customer service means access to a real person in real time. Put that together with a suite of essential data and voice services and it becomes clear why small and mid-sized businesses across the country are joining ACC Business.
Granite Telecommunications
Granite Telecommunications is the nation's premier provider of telecommunications solutions solely for business. With unparalleled nationwide coverage, Granite Telecommunications is the leading provider to multi-location companies through our scalable solutions, customized to meet your business's local, regional and national footprint.
Through long-term commercial wholesale contracts, Granite Telecommunications offers dial-tone, infrastructure solutions and high speed broadband services to our customers at significant savings.
o Plain Old Telephone Service (POTS)
o Voice Solutions
o Broadband
o Structured Cabling & Systems
Key Differentiators
• National Footprint
• Single point of contact
• One bill for all telecommunications services compatible with your vendor payment processing systems
• Unparalleled Customer Service and Support.
Time Warner Cable
Time Warner Cable Inc. provides video, data, and voice service to residential and commercial customers in the United States. The company offers video service through analog transmissions; a combination of digital and analog transmissions; or in systems, as well as video service via digital transmissions. It provides on-demand services, enhanced television services, high-definition television, and set-top boxes equipped with digital video recorders. Time Warner Cable also offers video programming; data services, including Internet access, Web site hosting, and managed security; and Business Class Phone, a business-grade phone service geared to small- and medium-sized businesses, as well as commercial networking and transport services. As of December 31, 2008, it served approximately 14.6 million customers primarily in New York State, the Carolinas, Ohio, southern California, and Texas. The company is based in New York, New York. Time Warner Cable Inc. formerly operated as a subsidiary of Time Warner Inc. Time Warner Cable Inc. (NYSE:TWC) operate independently of Time Warner Inc. as of March 12, 2009.
American Telephone Company
Your Telecommunications Solutions Provider American Telephone Company is more than just a Competitive Local Exchange Carrier; ATC is an end-to-end telecommunications consulting and management company. Our vision is to provide businesses with consultative solutions, unparalleled service and Industry Best Customer Care. We deliver a broad array of telecommunications solutions including voice, data, internet, VoIP and hosted PBX.
American Telephone Company is proud to offer telecommunications solutions and services that are second to none in their quality, versatility and cost competitiveness. ATC has partnered with a variety of facilities based carriers that include ILEC's, Broadband Providers and CLEC's to offer our customers a complete variety of turnkey solutions. The ATC product portfolio offers solutions that will help your business maximize profit while minimizing hassle and cost.
Central to ATC's success is our commitment to Industry Best Customer Care. As part of that commitment every ATC customer is assigned a personal Customer Care Specialist who will act as a single point of contact to help meet the needs of your business.
SAVVIS
SAVVIS, Inc. provides information technology (IT) services, including managed hosting, utility computing, colocation, managed security, network and professional services, through its global infrastructure to businesses and government agencies around the world. Its services are designed to offer IT solution that meets the specific IT infrastructure and business needs of its customers. The Company's suite of products can be purchased individually, in various combinations, or as part of a total or partial outsourcing arrangement. Its point solutions meet the specific needs of customers who require control of their physical assets, while its managed hosting solution provides customers with access to services and infrastructure without the upfront capital costs associated with equipment acquisition. The Company operates in two business segments: hosting services and network services.
TELX
Telx is the premier resource for interconnection related colocation, technical support and value added services in the United States. Telx offers the richest connectivity and dedicated service options in the most secure and reliable colocation facilities for our customers' mission critical operations.
At Telx, we leverage the strength of our customers' diverse networks to create cost effective solutions delivered with speed and accuracy. The combination of Telx's superior infrastructure, service and connectivity make us the ideal partner for your operations. Our team is committed to providing you with a highly available network that you can be proud of.
With 15-facilities in North America, Telx offers cost effective networking solutions for customers to seamlessly access diverse global networks and exchange information in a secure and reliable environment. Over 600 leading telecommunications carriers, ISP's, content providers and enterprises rely on Telx's world-class team to support their mission-critical global infrastructure needs and to create a global connectivity marketplace to dramatically expand their business growth opportunities. Telx is a privately held company headquartered in New York City with facilities in New York City, Atlanta, Chicago, Clifton, NJ, Dallas, Los Angeles, San Francisco, Santa Clara, Miami, Phoenix, Charlotte, and Weehawken, NJ.
LIDARC
Long Island Data & Recovery Center
The Long Island Data and Recovery Center (LIDARC) is a state of the art 200,000 sq ft building located at 1025 Old Country Road in Westbury, NY. Currently 45,000 square feet is dedicated for data center space. LIDARC is a carrier neutral facility operator, which brings you the greatest choice of service providers on Long Island.
TELEHOUSE AMERICA
For over 20 years, Telehouse has pioneered the development of data center services and worked to keep our clients' information secure and uninterrupted, while performing at the optimum level.
Telehouse operates two SAS 70 Type II data centers and colocation facilities in New York, including our 162,000 square ft. flagship disaster recovery center and headquarters in Staten Island, NY and our downtown Manhattan multi-tenant data center at 25 Broadway; in addition to our full-service data center in Los Angeles. Through close ties with our sister companies in Europe (Telehouse Europe) and Asia (KDDI, our parent company), access, personal support and all data center services are available on a global scale with TELEHOUSE brand data centers appearing in 9 different countries with plans to expand to 14 by 2010.
Our Tier 3/4 category facilities' standard N+1 infrastructure includes:
* Engineers on-site, 24/7, to manage and maintain our facilities
* Diverse multiple commercial power feeds
* Multiple uninterruptible power supplies (UPS)
* Backup diesel powered generators
* Battery back–up
* Redundant cooling capacity and air-conditioning units
* High–level, layered security measures and procedures
* On-site monitoring, 24/7, by technical staff to manage clients' networks
* Multiple, diverse choice of telecom providers ensuring your business stays connected.
In conjunction with our data center services, Telehouse America owns and operates public internet peering exchanges in New York (NYIIX) and Los Angeles (LAIIX). Both exchanges provide a platform for participants to peer (exchange internet traffic) at up to 10gbps speeds using IPv4 and IPV6.

SUNGARD AS

SunGard Availability Services provides disaster recovery services, managed IT services, information availability consulting services and business continuity management software to more than 10,000 customers in North America and Europe.
With five million square feet of datacenter and operations space, SunGard assists IT organizations across virtually all industry and government sectors prepare for and recover from emergencies by helping them minimize their computer downtime and optimize their uptime. Through direct sales and channel partners, we help organizations ensure their people and customers have uninterrupted access to the information systems they need in order to do business.

Corporate Structure:

SunGard Availability Services is a business segment of SunGard. With annual revenues of $5 billion, SunGard is a global leader in software, processing solutions for financial services, higher education and the public sector.
Year Founded: 1978
Chief Executive Officer: Andrew A. Stern
Corporate Headquarters:
680 E. Swedesford Road
Wayne, PA 19087
800-468-7483
Website:
www.sungardas.com
Overview
Customers rely on SunGard to keep people and information connected.
SunGard Availability Services provides IT Operations support to IT departments that need to ensure business viability by keeping mission critical information and applications up and running. Unlike other companies that offer individual technology services, SunGard is focused on providing responsive and integrated disaster recovery, managed services, IT consulting and business continuity management software solutions, to help organizations keep people and information connected.
Your people. Your information. Connected.
The diversity of our customer base is living proof of the broad range of benefits our solutions provide; over half of our customers are small and medium enterprises, and more than seventy percent of Fortune 500 companies rely on our services. Financial services, manufacturing, retail, healthcare and business services industries are heavily represented, and we have significant customers from the transportation, telecommunications and utilities and government verticals.
Always relevant, always evolving, always connected.
Our portfolio of services contains a set of solutions that leverage shared, high-intensity IT resources, so our customers do not have to utilize redundant servers, electrical power and other resources to create a backup environment. SunGard is an aggressive adopter of green technology, researching and adopting best of breed components for our infrastructure and systems.
With a global reach and through our worldwide network of hardened, state-of-the-art facilities, SunGard Availability Services:
* Helps 10,000 customers worldwide achieve uninterrupted access to their mission-critical data and systems;
* Employs more than 3,000 professionals with extensive Information Availability experience;
* Supports more than 30 computing platforms;
* Provides 5 million square feet of hardened, secure operations space;
* Has a 100% recovery record;
* Has over 40 mobile facilities staged in strategic locations;
* Manages 80 hardened IT facilities connected by a redundant, global dedicated network backbone;
* Has successfully supported over 100,000 tests and more than 3,400 declared disasters worldwide;
* Has written more than 100,000 action plans; and
* Has business continuity consultants working over 250,000 hours annually.
From environmental enhancements, such as power usage in data centers, to understanding the increased demands on fast response and recovery times, SunGard boasts a proven track record and respected legacy in innovation. We meet your demands for reduced recovery times, less complexity and greater utility as information loads grow and technology-dependency advances.
Resources
SunGard Availability Services Corporate Brochure
Locate a Data Center
SunGard data centers encompass more than 5 million square feet in over 80 locations worldwide.


NTT America
Headquartered in New York with branch offices spread across the United States, NTT America is leading the North American sales and marketing effort of NTT Communications Group. NTT America provides corporate customers with one-stop business communications solutions combining private network services, Global IP Network services, and Enterprise Hosting services
NTT America's private network services are grouped under Arcstar™, the brand name that is fast becoming synonymous with advanced telecommunications technology and superior service.
NTT America's Enterprise Hosting services leverage the company's strong customer care and engineering quality to provide application hosting, collaborative messaging, and a range of managed services.
Via the NTT Communications Global IP Network, NTT America shapes bandwidth up to 10Gbps, delivers over STM1, STM4, STM16, Fast/Gigabit/10 Gigabit Ethernet, and provisions any number of 10GigE ports in a matter of days. In addition, the speed and global reach of the network means that NTT America quickly delivers rich and streaming content residing in the United States. Our Tier-1 IP network is driven by financially-backed service level agreements (SLAs), secure networking and managed VPNs, reliable content distribution capability via Smart Content Delivery™, and NTT Communications' award-winning commercial implementation of IPv6.
It is our competitive edge to deliver corporations the quality and convenience of one-stop-shopping capability for all three service domains. With its comprehensive English/Japanese bilingual support services, NTT America supports companies with operations in the Americas
About NTT Communications
NTT Communications provides a broad range of global networks, management solutions, and IT services to customers worldwide. The company is renowned for delivering reliable, high-quality security, hosting, voice, data and IP services; its expertise in managed networks; and its leadership in IPv6 transit technology. NTT Communications' extensive infrastructure includes Arcstar™ Global IP-VPN and Global e-VLAN, as well as a Tier-1 IP backbone reaching more than 150 countries in partnership with major Internet service providers, and secure data centers in Asia, North America, and Europe. NTT Communications is the wholly-owned subsidiary of Nippon Telegraph and Telephone Corporation, one of the world's largest telecoms with listings on theTokyo, London and New York stock exchanges.


COGENT COMMUNICATIONS
Cogent is a multinational Tier 1 Internet service provider consistently ranked as one of the top five networks in the world. Our primary service offering consists of Internet access and data transport, offered over our award-winning fiber optic, IP data-only network, along with colocation in any of our 37 Internet Data Centers. We service two customer segments: "Corporate" (small businesses to Fortune 100 companies) and "NetCentric" (access providers and content providers whose businesses rely primarily on Internet access).
Our innovative, facilities-based network spans across North America, across the Atlantic and throughout Western Europe. With over 52,000 miles of route fiber, we provide service to over 140 major markets and interconnect with over 2,840 other networks.
Cogent was founded on the premise that bandwidth can be treated like a commodity—produce mass amounts and position it for sale based on price. Leveraging new technologies, we built our own IP data network independent of the traditional voice-based networks owned by the RBOCs (Regional Bell Operating Companies). By doing so, we believed we could reduce the cost of high quality bandwidth down to a level never before offered in the marketplace. Less than five years after lighting our network backbone, we have become widely recognized as one of the largest carriers of Internet traffic in the world.
We stand apart from our competitors in many areas, but key differentiators include:
• Our customer connections are dedicated and non-oversubscribed
• Our prices are the lowest in the industry
• Our diversity from traditional carriers enables redundancy for customer data
• Our simple network structure allows for rapid provisioning
• Our 'self-healing' ring architecture design minimizes outages
Cogent is Smart Business Internet.
Cogent Communications is a public company trading on the NASDAQ under the symbol CCOI. Cogent is headquartered in Washington D.C.
• History
• Cogent started operations in 1999. Since then, it has dynamically expanded to become a top five global service provider in over 140 major markets and 26 countries.
History


• Cogent began construction of a network optimized for data traffic and launched service in four initial markets in 2000. That same year, major telcos announced for the first time ever that global networks carried more data traffic than voice traffic. Cogent was perfectly positioned to step into this growing market. Today we are rapidly becoming one of the largest carriers of data traffic in the world.
Acquisition History
Although debuting at the height of the telecom industry, Cogent soon found vast market wealth eradicated and many other ISPs thrown into a state of turmoil. In a survival of the fittest competition, Cogent became the consolidator in a consolidating market. Over three brief years, Cogent completed 13 acquisitions of other flailing providers. Whether it was an entire company or just select assets, Cogent was able to acquire valuable network assets, customers, peering relationships and building access agreements for pennies on the dollar.
Among Cogent's 13 acquisitions to date include three of the original generation Internet service providers who were pioneers in the late 1980s and early 1990s. These companies—PSINet (originally Performance Systems International), NetRail and Aleron (originally AGIS/Net99)—were the earliest providers of commercial Internet service. While these first generation ISPs made great contributions to the rapid growth and success of the Internet, their business models and networks could not keep pace with technology and market demands.
Other strategic acquisitions include assets from: Allied Riser, OnSite Access, Fiber City, Fiber Network Solutions, Applied Theory, LambdaNet France and Spain, Carrier1, Unlimited Fiber Optics, Global Access, Aleron, NTT/Verio.
Geographic Expansion History

Cogent aims to serve top tier markets where connectivity demands are highest.
At the end of 2000, we launched service in just four U.S. cities. In 2001, we completed our network rollout to 20 major U.S. cities. The next year, we expanded our network into Toronto, Canada, and also began offering Off-Net (T1/T3) services in more than 30 new markets.
In 2004, we crossed the Atlantic into Europe. We currently serve over 60 European markets and now offer Layer 2 Point-to-Point services across our international network. Our successful geographic expansion at such a rapid pace has been, in large part, due to our ability to surgically acquire the network assets we need most from financially troubled companies.
WiBEAM
Wireless Broadband
Key Features and Benefits
The Speed You Need, Guaranteed. Wi-Beam Broadband supplies the bandwidth you choose—guaranteed 24/7! Today's applications, like digital voice, streaming video, and IPTV, demand broadband performance that's fast and consistent with absolutely no delays or interruptions—and that's exactly what Wi-Beam delivers.
Upload Capacity that Raises the Bar. Wi-Beam Broadband's upload capacity is up to fifteen times faster than basic DSL or cable, providing you with high-quality digital voice services that are crystal-clear and interruption-free.
Download Capacity that's Downright Instantaneous. Wi-Beam Broadband's download capacity is up to three times faster than basic DSL or cable, giving you the tools you need to download data quickly, stream top-quality video and audio consistently, and enjoy smooth and clear digital-voice.
Quality that Holds Fast. Wi-Beam Broadband's upload and download speeds remain constant, fixed and uninterrupted—unlike cable and DSL—so you're assured of consistent performance 24/7.
T1 Quality at DSL Prices. Wi-Beam Broadband provides you with the speed and high quality of T1 Service, at a fraction of the cost, so you can work faster and better—for less.
Wi-people value Wi-Beam
Business and residential users like you are quickly realizing the revolutionary value of Wi-Beam in helping them communicate faster, more reliably, and more cost-efficiently. What's more, Wi-Beam Broadband, a division of Wi-Beam Communications, provides exceptional wireless Internet service that's compatible with Wi-Beam Digital Voice Service, so it can be tailored to meet all your specific communications needs.
Some of the outstanding value features
* Wi-Beam Broadband is based on an industry-proven wireless technology that provides stable bandwidth for transporting voice, video, and data. You get fixed-rate service you can count on 24/7.
* Wi-Beam Broadband systems can be configured to meet a variety of needs, whether you're a residential user or a large business network. You choose the service plan that's not too small, not too big, but just right for you!
* Wi-Beam's unique signaling technique provides a consistent data rate and throughput inside our entire service area. Quality service is always within reach.
* Wi-Beam's proven, reliable Wi-Beam system is protected by military-level security. You can rest assured that your communications are safe.
* Wi-Beam wireless technology offers considerable savings over traditional wireline T1 service, at prices comparable to DSL and cable. You get higher performance without the high price.
* Wi-Beam Broadband offers broadband services to all areas—even those previously serviced only by dial-up. Finally, you get the consistent, reliable service you need in your location, when you need it.
* Wi-Beam service is guaranteed to meet or exceed the bandwidth specified in any Business Class product categories you choose.
Wi-people partner with proven leaders in technology.
With experienced, dedicated partners like Motorola Corporation, Spirit Telecom, Level 3 Communications, American Tower, and Rapid Systems, Wi-Beam Communications is proud to offer cutting-edge service you can rely on—today and in the future, as newer technologies evolve. It is Wi-People stay ahead of the curve.

Mission Statement
The mission of Wi-Beam communication is to become the premier provider of convergence telecommunications and wireless technology solutions while conducting business in harmony with both our internal and external Value Systems.
* We respond quickly and appropriately to your needs.
* We communicate with you effectively and courteously.
* Each of our efforts demonstrate our commitment to you.
* We are easy and pleasant to do business with, every time.
* We exceed your expectations, every time.
Equinix
Chapter One: In the Beginning
1998 - 1999
In 1998, our founders, Jay Adelson and Al Avery, were working on a research project as facilities managers at Digital Equipment Corporation (DEC). They toiled in the basement of the R&D department, developing ideas that would later become the PAIX®*, or the Palo Alto Internet Exchange.
During this time, the Internet was expanding at an unprecedented rate. But due to its structural limitations, traffic congestion was the norm. The Internet needed to expand if it was to survive.
Early on, Adelson and Avery recognized the need to provide physical connection points where networks could interconnect. However, they knew this site needed to be run by a neutral party to avoid the competing interests of various telecommunication providers. Adelson and Avery called this neutral party a Neutral Internet Exchange (NIX).
Their business idea was simple, yet groundbreaking—create physical places for networks to exchange critical information.
In creating their new company, Adelson and Avery brought together several guiding principles—equality, neutrality, and "eliminating the middleman." Their business vision? To unite major networks and interconnect content companies. They built data centers not just for colocation but for exchanging traffic. They knew these centers would have to have world-class security and operational reliability to attract the telecommunications companies.
In April of 1998, several of Silicon Valley's pioneer companies invested in Adelson and Avery's vision. On June 22, 1998, Equinix was incorporated.
Soon the first-ever International Business Exchange™ (IBX®) center was built in Ashburn, Virginia. Called DC1, the data center opened on July 27, 1999. The DC1 IBX included the signature architectural elements of many of Equinix's future centers—the mantrap, five levels of biometric security, and the red silo.
* PAIX is a registered trademark of Switch & Data Facilities Co., Inc.
Chapter Two: Growth
1999 - 2000
In 1999, the Equinix management team was coming together and their primary goal was to help Equinix attract networks. The company goal was to open IBX centers in 40 cities in two years.
Equinix attracted networks by "matchmaking" with content companies. An early victory occurred when Equinix brought in two major networks—AT&T and UUNet.
During this time, the Internet continued to expand at breakneck speed, but it was still inefficient, causing major slowdowns. To better handle the growth of the Internet, seven major networks planned to join forces and interconnect with each other under one data center provider's roof. They chose Equinix. Once the major networks established a Point of Presence (PoP) in Equinix centers, content companies began to come to Equinix in droves, looking to reach the eyeballs of the major network customers.
In April of 2000, SV1 was opened. In August of 2000, the Equinix IPO raised over $270 million.
Chapter Three: Survivor
2001 - 2002
As the dot-com bubble burst, the entire industry was sent into a tailspin. Many telecommunications companies left the colocation data center business. Equinix stayed true to its original business and proved to be one of the few survivors.
Having just opened the largest data center in the industry, the company was in a tenuous position. By the second half of 2002, the economy showed signs of recovery. In December 2002, Equinix restructured its business to gain financial stability and acquired Pihana Pacific and i-STT, two network-neutral data center providers serving the Asia-Pacific region.
By December of 2002, company debt was restructured, and Equinix set out on a growth plan.
Chapter Four: Rebirth
2003 - 2004
Experts say Equinix survived the dot-com meltdown for one reason: if it shut down, the information economy itself would be compromised. The seven major networks that joined forces to choose Equinix data centers to create an interconnection hub, and their customers, helped sustain the company for the long run.
Equinix began to expand by purchasing the data centers left behind by the telecommunication companies that abandoned the data center business during the dot-com bust. In October 2003, Equinix subleased a data center located in Santa Clara, California. In April 2004, Equinix signed a long-term lease for an additional 95,000 square feet of data center space adjacent to its Washington DC IBX Center. That same month, Equinix acquired a 103,000 square foot data center in San Jose, California.
In 2003 and 2004, Equinix was the best performing stock on the NASDAQ.
Chapter Five: Expansion
2005 - 2007
By 2005, Equinix was aggressively growing. The company leased seven new data centers. But by 2006, the market had settled and customers' requirements for colocation and interconnection were changing. The company began to build the next generation of IBX centers, better suited to handle new high power density operations. In the same year, Equinix opened new IBX centers in Chicago, Washington, DC, and Los Angeles.
2007 was an even bigger year. In January, the company acquired an expansion data center in Tokyo. In February, a significant investment allowed incremental expansion of the Singapore IBX. In March, a new IBX was built on the Washington DC area campus. And in June, Equinix purchased a site for a new data center in the Los Angeles market and announced the expansion of SV2 IBX.
That same month, the company shared its intention to acquire IXEurope, a leading provider of colocation services in Europe. In September, the IXEurope deal was finalized, strengthening Equinix's position as the world's leading global data center and interconnection provider.
Chapter Six: Looking Forward
2008 and beyond
As the company looks forward into 2008 and beyond, we will continue to dedicate ourselves to the vitality of the information-driven world. This means that we will:
* constantly strive to evolve, cultivate and share our industry insights with our customers;
* seek opportunities to continue to expand in key markets;
* act upon industry trends that will affect our business and the businesses of our customers.
At Equinix, our vision and expertise are at your service.

TRANSBEAM
Transbeam has been providing managed enterprise business solutions since 1996. In 1998, we were among the first to introduce DSL services accross the US through partnerships formed with leading broadband providers. 1n 1999 we became a CLEC across several states and deployed our own facilities based network. Since then we have pioneered several products including Voice over DSL and Metro Ethernet over copper, delivering speeds of 3MB to 45 MB over existing copper lines. We offer a wide array of voice and data solutions, as well as an Integrated Services platform enabling our customers the capability of having voice, video, and other applications over their existing broadband lines. We are a unique provider offering our clients customizable solutions.
We own and operate our own backbone allowing the felxibility and control needed to deliver unsurpassed service. As a Microsoft Certified Partner and Apple Authorized Service Provider we extend our reach to vertical network platforms. Additional offerings include managed Collocation services, private and virtual private networking solutions, and event conferencing services.
Our strategic partnerships with leading carriers extend our reach worlwide. We are committed to being your premier fully managed communications provider.
Our foundation is based on the highest level of customer service. Our well-distinguished 24/7-customer support proactively manages and monitors your network to ensure that the highest performance standards are maintained. Should a problem arise, we are aware of it immediately and work to rectify the issue.
Delivering true convergence to businesses and carriers is our key objective. We are dedicated to superior network performance, coverage and exceptional customer service
Transbeam products and services have been designed to maximize the performance of your company both technologically and financially. We believe there are no generic customers and no generic solutions. We work to provide total solutions uniquely suited to each customer with built-in capability to deliver advanced series today and tomorrow as your company grows.
No matter what your needs, objectives or goals, Transbeam offers complete, point-to-point solutions to maximize efficiency and profitability for your company.
Products
• High-Speed Internet Connectivity
• SDSL from 192k - 2.3MB
• VOIP
• T-1 Full and Fractional
• Channelized T-1
• Broadband over existing copper lines
• Voice-over DSL
• Unlimited Local, Regional & Long Distance Phone Service
• transMessaging
• Live Web Cam
• Virtual Private Networks
• Spam & Virus Protection upon request
• Video Conferencing
• DS3's Full and Fractional
• Video on Demand
• Message on Hold
• Firewalls, Intrusion Detection System (IDS)
Services
• Conference Planning
• Event Conferencing
• Web Conferencing
• LAN/WAN Integration
• Premise Wiring (CAT5e, CAT6, FIBER)
• Email Solutions - local and remote
• Remote Network Back-up
• Wide Area Network Solutions (WAN)
• Co-location Facilities
• Web Hosting and Development
• Network Maintenance Contracts
• Support for Linux, Windows & Apple Operating Systems
Our strategic partnerships with leading carriers extend our reach worlwide. We are committed to being your premier fully managed communications provider.
Our foundation is based on the highest level of customer service. Our well-distinguished 24/7-customer support proactively manages and monitors your network to ensure that the highest performance standards are maintained. Should a problem arise, we are aware of it immediately and work to rectify the issue.
Delivering true convergence to businesses and carriers is our key objective. We are dedicated to superior network performance, coverage and exceptional customer service
NITEL
About Nitel
Nitel is a leading single-source provider of telecommunications network services nationwide. Customers partner with us to simplify procurement, billing and maintenance of wholesale network services across a multitude of disparate networks. Nitel gives our customers maximum reach by leveraging the networks of 100 top-tier carriers, including AT&T, Level 3, Verizon, Qwest and Global Crossing, to ensure the best network at the best price.
Customers who need to reach underserved or difficult-to-reach areas trust our expertise. Products specifically designed for tier 2 and 3 cities as well as rural areas ensure cost-effective connectivity while also delivering reliability and attentive customer service.
In 2007, Nitel deployed a state-of-the-art fiber network in Chicago that offers fully-redundant, flexible network connectivity to the premier telecom hotels in downtown Chicago. This strategically deployed network enables easy access to every tier 1 IP provider in the city. Customers experience industry leading reliability, breadth of service and fast turn-up on the Chicago network.
Headquartered in Chicago with offices in Atlanta, Ga., Madison, Wis., and Reno, Nev., Nitel has built a superior reputation for customer service and customized solutions since its founding in 1997. Self-funded, organically grown and profitable, Nitel is a stable, trusted partner of over 600 wholesale and enterprise customers.
Products
You need telecom solutions. We're the answer people.
Your business requires the most up-to-the-minute communications technology. We understand that. We're on top of developments in the telecommunications industry to provide you the most competitive products and services to meet your business needs.
You need it. We've got it. Nitel offers fully integrated telecom solutions, including:
*
Internet Connectivity
* Private Line
* Metro Ethernet
* MPLS
We're all you expect from your service provider. You can rely on your telecom services from Nitel. We partner with Tier 1 carriers to provide the most dependable and secure network services in the industry. Our range of products and services from diverse partner carriers enables us to design cost-effective solutions for clients' individual needs. And our staff of highly trained, knowledgeable professionals is focused on providing superior customer service.
AboveNet
Who We Are
AboveNet, Inc. provides high bandwidth connectivity solutions for business and carriers. Its private optical network delivers key network and IP services in and among top U.S. and European markets. AboveNet's network is widely used in demanding markets such as financial services, media, health care, retail and government.
Our Vision
AboveNet's vision is to be the premier provider of high bandwidth connectivity solutions for customers who desire a private, flexible and scalable transport infrastructure. Our goal is to continue to monetize our superior fiber assets by providing large bandwidth customers with customized solutions that are superior to the tariffed offering of our competitors. We will achieve this vision by following these guiding principles:
Our people are our most important asset. We differentiate ourselves though our customer focused attention to detail and our ability to listen and act on customer requirements
We will maintain the financial deal discipline that requires us to understand the deal metrics of every deal we enter.
We will grow and expand within our niche by taking advantage of the many opportunities that exist for providing customers with purpose built networks that meet their ever expanding bandwidth needs.
To support these metro connectivity solutions we will maintain world class long haul capability and a global IP network
Our Mission
To sell, implement and maintainhigh bandwidth connectivity solutions for large bandwidth users on a profitable basis. We will do this using our vast metro fiber assets and our experienced, customer focused workforce. We will differentiate ourselves by our flexibility and responsiveness.
Our Foundation and Assets
Our fiber optic network provides the foundation for our offerings, providing metro access, long haul services, and IP transit (Tier I IP provider) to the major business centers in top U.S. and European markets. AboveNet's portfolio of managed services solutions, enable enterprise customers to rise above legacy networks to create truly customized door-to-door optic networks. AboveNet enables real-time information exchange wherever and whenever it's needed. In addition to highly innovative and experienced people in the industry, AboveNet has a broad portfolio of assets that seamlessly interconnect to offer a full range of information exchange services.
Services: Metro Area Networks (MAN), Wide Area Networks (WAN), and Managed Services include: WDM Wavelength Services, Metro Ethernet, WAN Ethernet, and IP Transit.
AboveNet's private metropolitan fiber network enables its customers to solve critical issues, including cost containment, security and reliability. AboveNet provides private secure communications with virtually unlimited capacity and flexibility at competitive rates. Secure optical connectivity frees companies from the constraints of tariffed, local loop solutions. Its door-to-door optical connectivity translates into improved efficiency and productivity – resulting in substantial cost savings and higher profitability.
Experienced project teams provide AboveNet metropolitan area fiber customers with a single point-of-accountability for the provisioning, deployment, and optimization of their network infrastructure.
Network Reach:
On-net buildings – more than 2,800
Fiber miles worldwide – greater than 2.3 million fiber miles
Domestic Markets Served: New York City Region, New Jersey Metro Area, Boston, Chicago, Baltimore, Philadelphia, Washington DC, Northern VA Metro Area, Atlanta, Denver, Miami, San Francisco, San Jose Metro Area, Seattle, Portland, Phoenix, Los Angeles, Houston, Dallas and Austin.
International Markets Served: London, Paris, Amsterdam, Frankfurt
INTERNET ACCESS
BROADBAND INTERNET ACCESS

BROADBAND in telecom refers to a method of signaling; including or handling a wide range (or band) of frequencies, which may be divided into channels or frequency bins.
Broadband is always a relative term, understood according to its context. The wider the bandwidth, the greater the ability to carry information. In radio, a narrow-band signal will carry only Morse code; a broader band will carry speech; and a still broader band is necessary for music .

A "normal" TV antenna may be able to receive a certain range of channels. A "broadband" antenna will receivemany more channels. In data communications, an analog modem will transmit a bandwidth of 56 kbps over a phone line. Over the same line, ADSL technology can deliver bandwidth of several megabits per second, which is described as broadband (relative to a modem over a phone line, but much less than over a fiber optic circuit).

BROADBAND DATA COMMUNICATIONS

Broadband in data can refer to broadband networks or broadband Internet and may have the same meaning as above, so that data transmission over a fiber optic cable would be referred to as broadband as compared to a telephone modem operating at 56 kbps. A world-wide standard for what level of bandwidth and network speeds actually constitute Broadband has not been determined.

Broadband in data communications is used in a more technical sense to refer to data transmission where multiple pieces of data are sent simultaneously to increase the effective rate of transmission, regardless of data signaling rate. In network engineering, this term is used for methods where two or more signals share a medium.

DSL BROADBAND

The various forms of digital subscriber line (DSL) services are broadband in the sense that digital information is sent over a high-bandwidth channel (located above the baseband voice channel on a single pair of wires).[2]
[edit] In Ethernet

A baseband transmission sends one type of signal using a medium's full bandwidth, as in 100BASE-T Ethernet. Ethernet, however, is the common interface to broadband modems such as DSL data links, and has a high data rate itself, so is sometimes referred to as broadband. Ethernet provided over cable modem is a common alternative to DSL.

T1 Connection – T1 Carrier
Existing frequency-division multiplexing carrier systems worked well for connections between distant cities, but required expensive modulators, demodulators and filters for every voice channel. For connections within metropolitan areas, Bell Labs in the late 1950s sought cheaper terminal equipment. Pulse-code modulation allowed sharing a coder and decoder among several voice trunks, so this method was chosen for the T1 system introduced into local use in 1961. In later decades, the cost of digital electronics declined to the point that an individual codec per voice channel became commonplace, but by then the other advantages of digital transmission had become entrenched.
The most common legacy of this system is the line rate speeds. "T1? now means any data circuit that runs at the original 1.544 Mbit/s line rate. Originally the T1 format carried 24 pulse-code modulated, time-division multiplexed speech signals each encoded in 64 kbit/s streams, leaving 8 kbit/s of framing information which facilitates the synchronization and demultiplexing at the receiver. T2 and T3 circuit channels carry multiple T1 channels multiplexed, resulting in transmission rates of 6.312 and 44.736 Mbit/s, respectively.
Supposedly, the 1.544 Mbit/s rate was chosen because tests done by AT&T Long Lines in Chicago were conducted underground. To accommodate loading coils, cable vault manholes were physically 2000 meter (6,600 ft) apart, and so the optimum bit rate was chosen empirically — the capacity was increased until the failure rate was unacceptable, then reduced to leave a margin. Companding allowed acceptable audio performance with only seven bits per PCM sample in this original T1/D1 system. The later D3 and D4 channel banks had an extended frame format, allowing eight bits per sample, reduced to seven every sixth sample or frame when one bit was "robbed" for signaling the state of the channel. The standard does not allow an all zero sample which would produce a long string of binary zeros and cause the repeaters to lose bit sync. However, when carrying data (Switched 56) there could be long strings of zeroes, so one bit per sample is set to "1? (jam bit 7) leaving 7 bits x 8,000 frames per second for data.
A more common understanding of how the rate of 1.544 Mbit/s was achieved is as follows. (This explanation glosses over T1 voice communications, and deals mainly with the numbers involved.) Given that the highest voice frequency which the telephone system transmits is 4,000 Hz, the required digital sampling rate is 8,000 Hz (see Nyquist rate). Since each T1 frame contains 1 byte of voice data for each of the 24 channels, that system needs then 8,000 frames per second to maintain those 24 simultaneous voice channels. Because each frame of a T1 is 193 bits in length (24 channels X 8 bits per channel + 1 framing bit = 193 bits), 8,000 frames per second is multiplied by 193 bits to yield a transfer rate of 1.544 Mbit/s (8,000 X 193 = 1,544,000).
Initially, T1 used Alternate Mark Inversion (AMI) to reduce frequency bandwidth and eliminate the DC component of the signal. Later B8ZS became common practice. For AMI, each mark pulse had the opposite polarity of the previous one and each space was at a level of zero, resulting in a three level signal which however only carried binary data. Similar British 23 channel systems at 1.536 Mbaud in the 1970s were equipped with ternary signal repeaters, in anticipation of using a 3B2T or 4B3T code to increase the number of voice channels in future, but in the 1980s the systems were merely replaced with European standard ones. American T-carriers could only work in AMI or B8ZS mode.
The AMI or B8ZS signal allowed a simple error rate measurement. The D bank in the central office could detect a bit with the wrong polarity, or "bipolarity violation" and sound an alarm. Later systems could count the number of violations and reframes and otherwise measure signal quality and allow a more sophisticated alarm indication signal system.
The decision to use a 193-bit frame was made in 1958, during the early stages of T1 system design. To allow for the identification of information bits within a frame, two alternatives were considered. Assign (a) just one extra bit, or (b) additional 8 bits per frame. The 8-bit choice is cleaner, resulting in a 200-bit frame, 25 8-bit
channels, of which 24 are traffic and 1 8-bit channel available for operations, administration, and maintenance (OA&M). AT&T chose the single bit per frame not to reduce the required bit rate (1.544 vs 1.6 Mbit/s), but because AT&T Marketing worried that "if 8 bits were chosen for OA&M function, someone would then try to sell this as a voice channel and you wind up with nothing."
Soon after commercial success of T1 in 1962, the T1 engineering team realized the mistake of having only one bit to serve the increasing demand for housekeeping functions. They petitioned AT&T management to change to 8-bit framing. This was flatly turned down because it would make installed systems obsolete.
Having this hindsight, some ten years later, CEPT chose 8 bits for framing the European E1.
Higher T
In the late 1960s and early 1970s Bell Labs developed higher rate systems. T-1C with a more sophisticated modulation scheme carried 3 Mbit/s, on those balanced pair cables that could support it. T-2 carried 6.312 Mbit/s, requiring a special low-capacitance cable with foam insulation. This was standard for Picturephone. T 4 and T-5 used coaxial cables, similar to the old L-carriers used by AT&T Long Lines. TD microwave radio relay systems were also fitted with high rate modems to allow them to carry a DS1 signal in a portion of their FM spectrum that had too poor quality for voice service. Later they carried DS3 and DS4 signals. Later optical fiber, typically using SONET transmission scheme, overtook them.
Digital Signal
DS1 signals are interconnected typically at Central Office locations at a common metallic cross-connect point known as a DSX-1. A DS1 signal at a DSX-1 is measured typically at 6 Volts Peak-to-peak (0dBdsx signal level at 772 kHz Nyquist) at plus or minus 1.2 volts to permit easy interconnection of DS1 equipment NCI Code=04DS9/ /). When a DS1 is transported over metallic outside plant cable, the signal travels over conditioned cable pairs known as a T1 span. A T1 span can have up to -130 Volts of DC power superimposed on the associated four wire cable pairs to line or "Span" power line repeaters, and T1 NIU's (T1 Smartjacks). T1 span repeaters are typically engineered up to 6,000 feet apart, depending on cable gauge, and at no more than 36 dB of loss before requiring a repeated span. There can be no cable bridge taps across any pairs.
T1 copper spans are being replaced by optical transport systems, but if a copper (Metallic) span is used, the T1 is typically carried over an HDSL encoded copper line. Four wire HDSL does not require as many repeaters as conventional T1 spans. Newer two wire HDSL (HDSL-2) equipment transports a full 1.54400 Mbit/s T1 over a single copper wire pair up to approximately twelve thousand (12,000) feet (3.5 km), if all 24 gauge cable is used. HDSL-2 does not employ repeaters as does conventional four wire HDSL, or newer HDSL-4 systems.
One advantage of HDSL is its ability to operate with a limited number of bridge taps, with no tap being closer than 500 feet from any HDSL transceiver. Both two or four wire HDSL equipment transmits and receives over the same cable wire pair, as compared to conventional T1 service that utilizes individual cable pairs for transitor receive.
DS3 signals are rare except within buildings, where they are used for interconnections and as an intermediate step before being muxed onto a SONET circuit. This is because a T3 circuit can only go about 600 feet (180m) between repeaters. A customer who orders a DS3 usually receives a SONET circuit run into the building and a multiplexer mounted in a utility box. The DS3 is delivered in its familiar form, two coax cables (1 for send and 1 for receive) with BNC connectors on the end

PRIVATE LINES
A communications service between specific locations involving dedicated circuits, private switching arrangements, and/or predefined transmission paths, whether virtual or physical. Point-to Point Private Line Services come in a variety of options and configurations:
Metro Private Line Digital Service: Provides dedicated point-to-point or point-to-multipoint service. Aslo supports voice & data communications with digital handoffs. Services are offered in; DS0 / DS1 / DS3 with full bandwidth, channelized and hubbed services.
Metro Private Line SONET Service: Provides a dedicated, optical communications service with a SONET handoff; and delivers speeds of OC-3, OC-12, OC-48 and OC-192. Concatenated (full bandwidth) and channeled services are provided.
National Private Line Service: Provides dedicated service across continental U.S. with analog and/or digital handoffs and supports voice, data and video communications. Service is provided from DS0 up to OC-192 in various configurations, including point-to-point, point-to-multipoint, linear, protected paths, Concatenated and channelized services are provided.
ISDN PRI SERVICE
The Integrated Services Digital Network (ISDN) is a set of internationally recognized communications standards and protocols that allow for the digital transmission of voice, video, and data over normal twisted-pair copper telephone lines.
ISDN offers speeds up to six times faster than plain old telephone service (POTS) and is regarded as an inexpensive and reliable network solution.
BENEFITS
ISDN PRI provides improved efficiency such as video conferencing, remote access, screen sharing and internet access giving customers the ability to collect, share and disseminate information across sites more efficiently thus resulting in increased productivity.
The most compelling feature is Calling Line ID that allows information about the calling party to be passed to the called number.
• Flexibility of call-by-call service greatly increases trunking efficiency.
• Eliminated cost of individual dedicated circuits.
• Increased call handling efficiency associated with calling line identification.
• Back-up configuration provides added protection and communications reliability.
• Clear digital transmission of voice and data communications.
• Rapid call set-up.
• Ability to provision bandwidth on demand - with compatible CPE.
• Enhanced security for dial up connecting with call number configuration.
• Restricted number acceptance
• Advanced call routing and call handling features.
• Widely available service as it operates on the same PSTN that telephones do.
• Standards based product offering.
• Lines can be added easily & cost effectively.
• Channels within lines can be dynamically allocated to the devices that need them most giving customers more flexibility.
Two-way digital trunks: Unlike existing PCM trunks, in PRI, all the channels are digital and two-way, enabling dynamic seizure of the trunks according to load times (without need for any change in the public switch), a feature that makes it possible to reduce the number of trunks and enables optimum usage at all times.
Fast clearing of trunks: When a trunk identifies a cause that prevents call setup (engaged signal, blocked trunks, etc.) it immediately frees itself to respond to another request for call setup. The release immediate, even if the subscriber does not hang up immediately (while sending a local busy signal by the private switchboard).
Priority call setup: Setting up a call in this manner usually occurs when the requested channel is not available. The network offers an alternate channel so that the outgoing call will be transferred to the alternate channel on the same beam, in a way that increases the chances for rapid call setup, and increasing the number of calls that are successfully completed. Setting up a call in this manner is transparent to the user and is carried out while ensuring that there is no circumvention of dialing restrictions.
Optimum usage of the channels: This significant advantage is achieved by combining the advantages described above (two-way digital channels, rapid trunk clearance and priority call setup), together with rapid call setup and efficient redial. This combination enables better utilization of the trunk, which is immediately available for many more calls, and is added to the two-way feature of the trunks, so that together, they contribute to the correct and optimal usage of the channels according to load times.
Caller's number to and from the network: PRI enables identification and display of the number of the subscriber calling from the network on the telephone screen, as well as on the call record machine. In addition, the number of the subscriber calling the network from the private switchboard is sent; the number can be the organization's lead number (in internal direct dialing) or the subscriber's direct number, unlike the existing situation, where the subscriber's direct number cannot be sent to the network. At this stage, this feature depends on the type of public switchboard to which the customer is connected.including point-to-point, point-to-multipoint, linear, protected paths, Concatenated and channelized services are provided.
Voice over IP
VoIP (voice over IP) a set of facilities used to manage the delivery of voice over the Internet. VoIP involves sending voice information in digital form in discrete packets instead of using the traditional circuit-committed protocols of the public switched telephone network (PSTN). Ne big advantage of VoIP and Internet telephony is that it avoids tolls charged by traditional telephone service.
VoIP is derived from the VoIP Forum, an initiative by major equipment manufacturers, such as Cisco, VocalTec, 3Com, and Netspeak to promote the use of ITU-T H.323, which is the standard for sending voice (audio) and video using IP on the public Internet and within an intranet. The Forum also promotes the user of directory service standards so that users can find other users and the use of touch-tone signals for automatic call distribution and voice mail.
In addition to IP, VoIP utilizes real-time protocol (RTP) ensuring that packets get delivered in a timely way. Currently, using public networks, it is difficult to guarantee Quality of Service (QoS). Better service is possible with private networks managed by an enterprise or by an Internet telephony service provider (ITSP).
A technique used, to help ensure faster packet delivery is to use ping to contact all possible network gateway computers that have access to the public network and choose the fastest path before establishing a Transmission Control Protocol (TCP) sockets connection with the other end.
To use VoIP, an enterprise places a "VoIP device" at a gateway. The gateway receives packetized voice transmissions from internal users and then routes them to other segments of its intranet (LAN or WAN) or, using a T-carrier system or E-carrier interface, sends them over the public switched telephone network.
Hosted VoIP
A voice over Internet (VoIP) service that is provided by a third party for businesses with a small to medium number of phones. All calls are transported over the Internet, and telephone functions such as voicemail, call routing and call forwarding are performed on the provider's computers. Administration is handled via a Web interface.
Calls can be made and received using regular phones with adapters, IP phones or computers. A hosted VoIP service provides a "virtual IP PBX" for an organization without requiring a physical PBX
Reasons to deply a Hosted VoIP solution
Conserve Capital
With hosted business phone systems, upfront expenditures are typically limited to your IP phone equipment. A private broadband connection to a switch allows you access to feature-rich platform with guaranteed quality of service. In addition, connections can double as your high-speed connection to the Internet, or as a backup to an existing connection.
Easy to Implement
A Hosted business phone system is easier to implement than a large-scale, customer premise-based solution. In other words, This solution saves you time and money when compared to a complex and difficult-to-deploy switch that is housed in your office. The technology resides primarily in the core of the providers network, which you access via broadband connectivity that they provide.
Ideal for Multiple Locations
Hosted business phone systems platform is particularly well suited for multiple-location and growing companies. Four-digit dial your colleagues, whether they are across the street, across the country or around the world.
Avoid Obsolescence
Hosted VoIP solutions usually provides ongoing software upgrades and maintenance at no additional cost as a component of your fixed monthly charges, and our IP phones will work on any IP network.
High-Definition Voic
e
can utilize HD Voice over IP phones that integrate with the switching platform.
More Integration = More Functionality
* Converged voice and data over broadband.
* Unlimited usage plan.
* Advanced features – "Find Me/Follow Me," conference calling
* Business continuity and disaster recovery efficacy.
* Add, move and change user profiles instantly via the Web.
* Unified mailbox – "Click to Dial" from Microsoft Outlook.
* One number to call; one bill to pay.
* High-definition phone features.
Wireless Services
Wireless is a term used to describe telecommunications where electromagnetic waves, instead of a physical wire, carry the signal over some, or all of the communication path.
WAP (Wireless Application Protocol) are communication protocols that standardize the way wireless devices, such as cell phones and radio transceivers, are used for Internet access, including e-mail, the Web, newsgroups, and instant messaging. While Internet access has been possible in the past, different manufacturers have used different technologies. In the future, devices and service systems that use WAP will be able to interoperate.
WAP layers are:
* Wireless Application Environment (WAE)
* Wireless Session Layer (WSL)
* Wireless Transport Layer Security (WTLS)
* Wireless Transport Layer (WTP)
The WAP was conceived by four companies: Ericsson, Motorola, Nokia, and Unwired Planet (now Phone.com). The Wireless Markup Language (WML) is used to create pages that can be delivered using WAP. Besides WAP, There are other industry standards, including i-Mode; the world's first "smart phone" for Web browsing, (providing color & Video) introduced first in Japan.
Wireless categories:
Fixed: wireless devices or systems in homes and offices, and in particular; equipment connected to the Internet via modems
Mobile: wireless devices or systems aboard moving vehicles;
Portable: autonomous, battery-powered wireless devices or systems outside the office, home, or vehicle; such as; handheld cell phones and PCS units
IR: devices that convey data via infrared radiation; employed in certain limited-range communications and control systems
History
The first wireless transmitters went on the air early in the 20th century using Morse code. Later, as modulation made it possible to transmit voices via wireless, the medium came to be called "radio." With the advent of television, fax, data communication, and the effective use of a larger portion of the spectrum, the term "wireless" has been resurrected.
Common examples of wireless equipment in use today include: Cell phones and pagers, Global Positioning System (GPS) Cordless computer peripherals, Cordless telephone sets, Home-entertainment-system control boxes, Remote garage-door openers, Two-way radios, Baby monitors, Satellite television, Wireless LANs or local area networks.
More specialized and exotic examples of wireless communications and control include:
• Global System for Mobile Communication (GSM) --the de facto wireless telephone standard in Europe
• General Packet Radio Service (GPRS) -- a packet-based wireless communication service that provides continuous connection to the Internet for mobile phone and computer users
• Enhanced Data GSM Environment (EDGE) -- a faster version of the Global System for Mobile (GSM) wireless service
• Universal Mobile Telecommunications System (UMTS) -- a broadband, packet-based system offering a consistent set of services to mobile computer and phone users no matter where they are located in the world.

SATELLITE - HUGHES.NET
Put the power of broadband to work for your business.
With HughesNet®, your company can now have business-grade broadband Internet access at speeds comparable to DSL and cable, wherever you do business. Or secure networking between your locations with an affordable private network or VPN. Hughes offers a full suite of business-class solutions tailored for your company's needs.

Connect to the future
We're unlocking the value of broadband and opening up new possibilities for all our customers—helping them to achieve more.
For over 30 years, HUGHES has delivered satellite products and services around the world, with more than 1.5 million systems ordered or shipped to customers in over 100 countries. Hughes pioneered the development of high-speed satellite Internet services, which it markets globally under the HughesNet® brand.
HughesNet
services are sold directly throughout North America, Brazil, Europe, and India, where Hughes owns and operates the network infrastructure. In other regions of the world, Hughes products and services are available from a growing family of authorized service providers and resellers.
Headquartered in Germantown, Maryland, Hughes has sales and support offices worldwide. Hughes is a wholly owned subsidiary of Hughes Communications, Inc. (NASDAQ:HUGH).
Customer Support and Service
Hughes offers complete turnkey solutions, including program management, installation, maintenance and support—for professional and rapid deployment anywhere, worldwide. At our Network Operations Centers, experienced engineers monitor customer networks 24 hours a day, 7 days a week, 365 days a year. This is backed by an extensive field operations organization that provides reliable, responsive service to all our customers.
Commitment to Quality
At Hughes, quality is our first concern. We make it our mission to:
* Set the standard for excellence in our industry
* Earn the respect of our customers and suppliers throughout the world
* Satisfy customers by meeting their needs and exceeding their expectations
* Deliver error-free, competitive products on time and services second to none
* Ensure that every job is done right the first time, every time
With Hughes, more and more customers around the world are reaping the powerful benefits of broadband.
WiMAX
by Michael Hallinan
Definition
WiMAX stands for Worldwide Interoperability for Microwave Access. The term WiMAX is the commercial name for the 802.16e-2005 protocol established by the Institute of Electrical and Electronics Engineers (IEEE). WiMAX uses a modulation technique called Orthogonal Frequency Division Multiplexing (OFDM), which was first developed for high frequency military communications systems during the 1950s. The name was assigned by the WiMAX Forum, which describes WiMAX as "a standards -based technology enabling the delivery of last-mile wireless broadband access as an alternative to cable and DSL."
802.11 WiFi Primer
WiFi is often confused with WiMAX. Unlike WiMAX, WiFi (802. 1 1) is comprised of three versions known as 802. 1 la, 802.11b, and 802.1Ig. The first version, 802.11a, operates on the 5GHz band and is typically used to install longer range connections because the signal suffers less interference. The other versions, 802.11b and 802.1Ig, operate on the 2.4GHz band and suffer interference from other household devices such as cordless phones and microwave ovens. These later "b" and "g" versions are the common variety that you might purchase at a retail store and plug into your home network. The 802 . 1 Ig version has the longest distance and uses OFDM technology similar to WiMAX. An additional version, 802.1In, will offer even greater distances and speeds, but ratification by the IEEE has been delayed to late 2008.
802.16 WiMAX Primer
As mentioned earlier, the WiMAX standard is based on the 802.16e-2005 protocol. In short, think of WiMAX as "WiFi on steroids" due to its increased coverage area over WiFi and low deployment costs compared to 3G networks. By comparison, a typical WiFi router can blanket a small house with wireless coverage while a WiMAX transmitter can potentially blanket an entire city (more than 20 miles) with broadband coverage.
Deploying Wireless Networks
Planning wireless networks is an art and a science. All wireless technologies are based on simple principles such as frequency modulation (think AM vs. FM radio), power (more power equals more distance), terrain (line of site vs. buildings), availability of quality frequencies (interference vs. access), and security (open vs. closed). The successful deployment of new wireless networks must strike a careful balance of technology (WiMAX), suitable power output, available frequencies, and careful placement of the transmitters in order to maximize coverage and quality, yet minimize costs.

Corporate Stakeholders
As WiMAX technology is adopted in the global marketplace, it is important to understand that there are major corporate stakeholders that want this technology to succeed. Nobody cares more about the success of WiMAX than Intel, which hopes to create unlimited demand and new markets for its embedded wireless chips within the new WiMAX "ecosystem." It is a leader in the WiMAX Forum, which is comprised of 420 members including chip makers, hardware manufacturers, network operators, and service providers. The organization's purpose is to "certify and promote the compatibility and interoperability of broadband wireless products based upon the harmonized IEEE 802.16/ETSI HiperMAN (High Performance Radio Metropolitan Area Network) standard."
Commercialization
Standardization of the 802.16e will ensure interoperability while increasing competition among hardware manufacturers and driving down hardware prices for the consumer. As WiMAX is adopted on a global scale, competition is expected to rise, which will cause hardware prices to fall and exacerbate demand.
Timeline
Global momentum for WiMAX is notably strong and growing. In the United States, Clearwire launched in 2003 and now operates in 39 domestic markets and four international markets, offering 1 .5Mbps download and up to 256Kbps upload speeds. Last fall, Sprint Nextel also announced that it plans to develop and deploy the first 4G nationwide broadband mobile network based on Mobile WiMAX. The infrastructure costs will be $1 billion in 2007 and $1 .5-$2 billion in 2008.
Most recently, Intel announced that it will begin to provide WiMAX cards for notebooks during 2008. More than 20 WiMAX deployments are under development internationally as well.
WiMAX Characteristics

RANGE
WiMAX offers maximum data transfer rates of 50Mbps, offering sustained user data rates of 0.5-2Mbps, allowing for simultaneous transfer of data (including high definition imagery), voice over IP (VoIP), and streaming video. This technology also provides effective services at distances of three to five miles for mobile users (without a direct line of sight). A distance of 20 miles or more is expected for lineof-sight connections.
SPEED
Data-transmission speed is subject to many factors including bandwidth, number of other users, distance from base station, and network configuration. The WiMAX Forum suggests "working" peak data rates of up to 15Mbps in 5MHz are achievable.
Frequency Considerations
Much debate is warranted on how governments allocate "airwaves" or frequency spectrum, and unfortunately, the topic is beyond the scope of this article, but the International Telecommunication Union (ITU) has identified the 2.3, 2.5, and 3.5GHz bands for international broadband wireless access. Additionally, the 5.8GHz band is also often considered for WiMAX use, but normally on an unlicensed basis, which often translates into interference from other devices. Nevertheless, since 70% of the globally issued WiMAX licenses are for the 3.5MHz spectrum, and the United States is backing 2.5MHz services, these bands are likely to see the greatest initial benefits in scale.
WiMAX Positioning
In the United States, WiMAX is likely to enjoy greater frequency utilization and lower royalty overheads as compared to 3G networks. As a result, WiMAX is able to offer less expensive deployments and lower voice and data prices for the consumer. In short, WiMAX is likely to provide elements of converged networks (voice, data, IPTV) while bridging the gap between broadband wired networks (fiber, cable, DSL) and costly 3G networks (requiring more network elements). In the United States, WiMAX services will compete most directly with 3G services due to their favorable price-performance ratio, and with DSL or cable networks where the wired infrastructure is limited due to terrain (rural or isolated areas).
Applications
Imagine if everyone had an unlimited data package on their PDA and the speed is limited to 512Kbps to 1 .5Mbps. Some users pay per megabyte and others will pay a flat fee. What applications may develop and how might they impact streaming media? The list below is intended to offer some possibilities. Many of these applications were used for military purposes as well as some social purposes in Iraq. Add some imagination and you'll see that the possibilities are endless.
VOIP AND RADIO
Initially, fixed VoIP services are likely to be available in urban areas . WiMAXs ability to accomplish handoff and low latency, as well as guarantee service quality via traffic prioritization suggests it meets all the requirements for a wireless voice network. Versatile handsets are likely to route traffic over WiFi, WiMAX, or cellular networks based on availability.
This also means that WiMAX can be used to stream radio or directions to a device enabled with Mobile WiMAX.
IPTV
WiMAX lends itself well to the delivery of multimedia content. Video clips can be delivered to mobile handsets, and files can be exchanged in mobile peer-to-peer forums.
VIDEO TELECONFERENCING
Video teleconferencing and "personal broadcasting" are now a possibility with broadband point-to-point connections that bypass internet congestion.
DISPLAYS
Visual displays (movie trailers or product demonstrations) can be modified citywide in real time to capture the imagination of an audience of one or one hundred viewers.

INTERACTIVITY
Broadband upload capability now means that users can contribute to communities in new ways using video, photography, and voice. Devices suchas phones, cameras, and PDAs can share content in real time.

SOCIAL NETWORKING
By combining GPS and WiMAX devices, new applications can be developed to derive value from geographical marketing, predictable behaviors, and community interests.
PUBLIC WORKS
Aerial video surveillance is now a reality as public officials can monitor events using unmanned airplanes and a network of wireless video cameras delivering realtime video to a control station several miles away.

SENSOR NETWORKS
A sensor network is a network of devices (with built-in detection tools) that can exchange information, and gain situational awareness of other nodes in the network in order to act intelligently and collaboratively. Sensor networks offer valuable transportation, marketing, and security applications.
EVENT-BASED MEDIA
New media platforms can be used to capture and share community broadcast content for a given event, such as a sporting event, concert, or graduation.
Conclusion
Some critics may say that WiMAX is still unproven on a wide scale, but the trends toward commercialization - global adoption, low hardware prices, large corporate backing, and favorable price-performance ratio - are all evident. I believe it will be widely adopted where it is needed most - in developing areas lacking a reliable copper infrastructure.
It will definitely have a direct impact on streaming media and the development of applications that corporations, communities, and individuals will use to deliver information, entertainment, and advertising in the future.
One of the few benefits of being part of the military conflict in Iraq is the opportunity to test and evaluate new technologies. In 2005,Wireless broadband networks was deployed utilizing technology similar to "Mobile WiMAX" in and around the city of Fallujah during Operation Al Fajr. These networks offered fast installation and a robust communications platform for voice, data, and video applications in an environment and terrain not suited for wired networks.

Historically, defense technology that has been transferred to the civilian sector has changed much of how the world works. The wireless broadband technology coming out of this war will continue that tradition and have a significant impact on many industries, including streaming media.
Michael Hallinan
MOBILE APPLICATION DEVELOPMENT by

About Rapidsoft Technologies
New York based technology company having Development & Delivery Center in Gurgaon, (Delhi Metro), India and Marketing, Sales and Delivery Management office in New York, US
Microsoft Certified Partners
Apple Developers
RIM Alliance Program Member
Android Porting Project Associate
Symbian Developer Community Contributor
Extensive competencies and diverse experience in Mobility and Web Application Development
Proven track record in delivering offshore projects in diverse verticals
Clients include companies around the globe from Telecom, Insurance, Software, Healthcare, Manufacturing, Start-ups, Public Sector domains
MOBILE APPLICATIONS DEVELOPMENT
Bespoke Application Engineering and Development
Re-engineering and Porting
Maintenance and Support
Mobile Consumer Application Development
Mobile Enterprise Application Development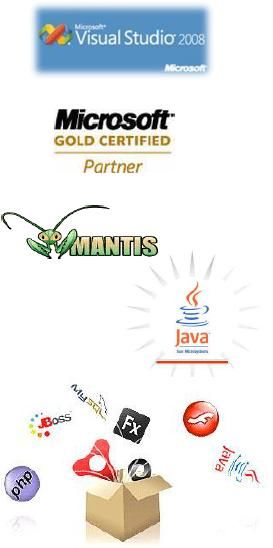 Colocation
New Breed has relationships with collocation and managed service providers in the following cities.

| | |
| --- | --- |
| Atlanta | Ga |
| Austin | Tx |
| Boston | Ma |
| Calgary | Can |
| Carlstadt | NJ |
| Chicago | Il |
| Cleveland | Oh |
| Cypress | Fla |
| Dallas | Tx |
| Denver | Co |
| Detroit | Mi |
| El Segundo | Ca |
| Federal Way | Va |
| Hazelwood | Mo |
| Herndon | Va |
| Honalulu | Ha |
| Houston | Tx |
| Huntersville | Al |
| Indianapolis | In |
| Irvine | Ca |
| Jersey City | NJ |
| Los Angeles | Ca |
| Marlborough | NJ |
| Metepec | Mex |
| Miami | Fla |
| Minneapolis | Mi |
| New York | NY |
| Montral | Can |
| Nashville | Tenn |
| Orland | FLa |
| Philadelphia | Pa |
| Phoenix | Az |
| Piscataway | Nj |
| Pittsburgh | Pa |
| Portland | Or |
| Quebec | Can |
| Queens LIC | NY |
| Raliegh | NC |
| Sacramento | Can |
| San Diego | Ca |
| San Francisco | Ca |
| Santa Clara | Ca |
| Seattle | Wa |
| Staten Island | NY |
| San Ramon | Ca |
| Scottsdale | Az |
| Sterling | Va |
| St Louis | Mo |
| Toronto | Can |
| Vancouver | Wa |
| Warminster | Can |
is moving or placing things together, sometimes implying a proper order. On the Internet, this term (usually spelled "Colocation") refers to the provisioning of space for a customer's communications equipment within the service provider's premises. A server, usually a Web server, that is located at a dedicated facility designed with resources which include a secured cage or cabinet, regulated power, dedicated Internet connection, security and support.
These co-location facilities offer the customer a secure place to physically house their hardware and equipment as opposed to locating it in their offices or warehouse where the potential for fire, theft or vandalism is much greater.
Most co-location facilities offer high-security, including cameras, fire detection and extinguishing devices, multiple connection feeds, filtered power, backup power generators and other items to ensure high-availability which is mandatory for all Web-based, virtual businesses.
Co-location sites are being erected at various points around the world to provide services to the rapidly expanding Web hosting and e-commerce marketplace.
The term co-location is also known as colo.
Colocation is sometimes provided by companies that specialize in Web site hosting, which is the business of housing, serving, and maintaining files for one or more web sites. The owner of a Web site can place the site's servers on the premises of an Internet service provider (ISP). The customer places their servers in a data center (sometimes spelled datacenter) which is a centralized repository, either physical or virtual, for the storage, management, and dissemination of data and information relating to a specific interest. The National Climatic Data Center, for example, is a public data center that maintains the world's largest archive of weather information.
A private data center may exist within an organization's facilities or may be maintained as a specialized facility. Every organization has some sort of a data center, although it might be referred to as a server room or even a computer closet. In that sense, data center may be synonymous with network operations center (NOC), a restricted access area containing automated systems that constantly monitor server activity, Web traffic, and network performance.
A carrier hotel provides colocation on a massive scale, offering various services to customers ranging from modest-sized racks to dedicated rooms or groups of rooms. All the major Telecom carriers are collocated in carrier hotels. Some carrier hotels offer hardware and software installation, as well as other managed services. A carrier hotel may also house a meeting room where representatives of all the companies or guests served by the facility can exchange ideas and information.