Network
We build our customers' networks by customizing solutions to meet their business and budget requirements. We develop the best available network redundancy based on customer's specifications.
By building a diversified carrier network into your premises, we can assure that your service will have the highest level of survivability available today.
From the telecommunication and web services we provide, to the back-office support behind it, results are the only thing that matters. We start by assisting you in the design of your business solution based on the specific needs of your business. We then guide you through the entire provisioning process, coordinating with vendors and consultants.
New Breed Energy
Our clients include businesses, organizations, condo associations and other entities throughout the United States, from individual retail outlets to entire municipalities. They have one thing in common: they want to save money and they took the one simple step of calling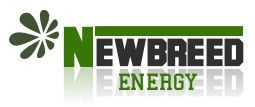 New Breed Energy
is a subsidiary of New Breed Telecom; an established Telecommunications Master agency providing Voice, Data and Internet services, nationwide, from all the major carriers.
With the advent of electricity and natural gas deregulation, customers are now enabled to choose which Company supplies their energy.
In this new deregulated and competitive marketplace, generation is separated from transmission and distribution.
This allows consumers to choose their energy supplier, while the delivery of the energy is still regulated and is the responsibility of the local utility company.
We represent a team of well established energy industry experts who leverage their expertise in today's energy markets to provide significant savings for our customers. We work on a no-cost basis and often find savings exceeding 30%
If you're located in any of the states with deregulated energy markets you're probably paying too much for your electricity and natural gas.
We can fix that: